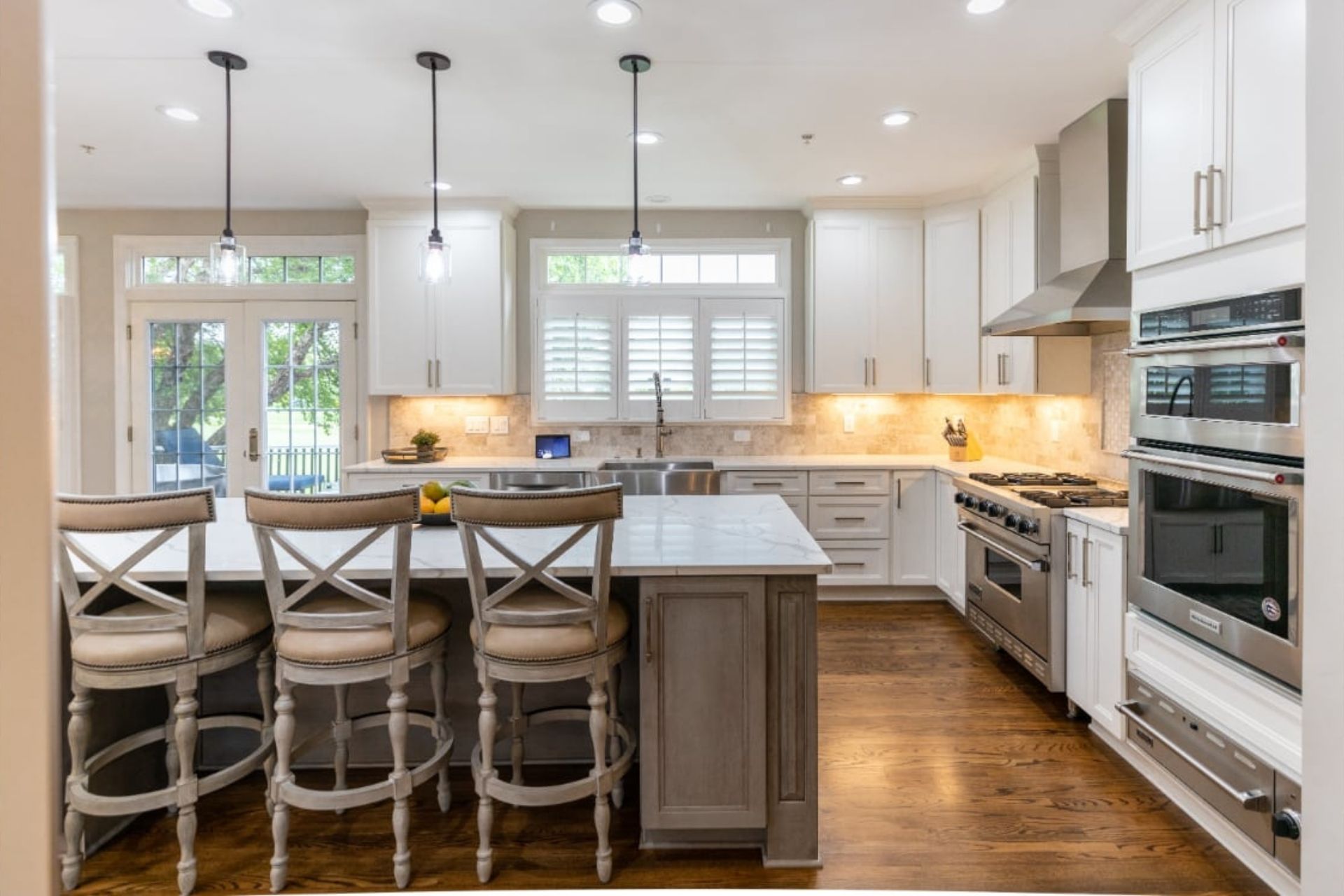 How a Kitchen Remodel Can Increase a Home?
Before putting their property on the market, homeowners who want to boost its worth should carefully assess which upgrades would add the greatest value to their house. Your budget and the condition of your house will determine which home improvements will raise the value of your property.
To attract buyers, homeowners may decide to update their kitchens or build more decks. However, in recent years, a kitchen makeover has dominated practically all other home improvement or kitchen remodeling projects.
The advantages of kitchen remodeling Centreville often exceed the drawbacks, regardless of whether you want to sell your house right away or just want a completely remodeled kitchen to enjoy for years to come.
The Effects of Remodel Your Kitchen
The heart of a house is often said to be the kitchen. It is a gathering place for families to prepare meals, pass down family recipes, and engage in endearing talks.
In kitchens, wear and tear are often visible. Homes with big families should have this in mind in particular. Kitchens are prone to a variety of damages due to everyday usage, heavy foot traffic, high heat, and water pipes.
This is another reason why kitchens are a popular focus for house purchasers. A well-maintained kitchen may be seen as an indication of a well-maintained house since it is an often utilized and damage-prone room. Furthermore, modernizing your kitchen enables you to completely display its beauty and practicality, even after years of devoted usage by you and your family.
A kitchen remodels not only increases resale value but also enhances the owners' pleasure and quality of life.
Does a Kitchen Renovation Really Raise the Value of a Home?
Yes, a kitchen remodels really raises the value of your property. Be aware, however, that there is still a distinction between increasing the value of your property and recovering all of your expenditures or investment on the renovation.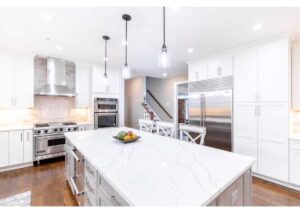 Average Costs Recouped for a Kitchen Remodel
If you want to get the most out of your investment, you must carefully assess your budget and the status of your kitchen right now. Regardless matter how large they may be, not all renovation charges may be worth your time and money.
Start by noting anything that needs simple or necessary repairs, including dripping faucets and corroded cabinet hinges. A stunning kitchen with problems would still fall short of a straightforward kitchen that works well.
Then consider making modifications to kitchen features that are less expensive yet provide great benefits. According to The Remodeling Magazine's 2021 Cost versus Value report, simple kitchen remodels employing midrange items recover over 72% of their cost. A typical small kitchen makeover costs slightly over $26,000, with a higher house selling price covering roughly $19,000 of the expenditures.
For a low-cost repair with a greater resale value, the magazine suggests making minor adjustments like changing cabinet fronts, adding new hardware, and replacing laminate surfaces.
However, if you want to make significant improvements, you may totally gut the cabinets, order built-in sliding shelves, upgrade to a glass or ceramic backsplash, and put in a high-end under-mount sink. Such a project may cost as much as $145,000 and cover 54% of its expenses.
The Best Kitchen Features for Increasing Resale Value
Build Design Center can assist you in determining which areas of your kitchen should be remodeled for the greatest outcomes.
The following list of common kitchen features and upgrade possibilities includes:
Drawers and cabinets: If you're doing a simple kitchen remodel Clifton, change the cabinet doors and drawer pulls; if you're doing a significant remodeling, fully gut the cabinets and replace the boxes.
Countertops and backsplashes: Replace your countertops with quartz for a less expensive choice or granite for high-end remodels. Despite being a tiny modification, colorful backsplash tiles may enhance the ambiance and aesthetic appeal.
Appliances and light fixtures: Inverter refrigerators and LED lighting are becoming increasingly popular with homeowners, who choose eco-friendly solutions.
Kitchen sink: Match the new drawer pulls and worktops to the kitchen sink and faucets.
5 Kitchen Remodel That Will Increase the Value of Your Kitchen
A home renovation that costs $20,000 or more is out of reach for many people. Because of this, it's often a good idea to break up a remodel into its parts and choose the renovations that make perfect sense for your budget and your goals.
These five small changes to your kitchen will raise the value of your home without requiring a major remodel. They are a good starting point if you want to get the most out of your money.
Cabinet Painting and New Hardware Installation
One of the most costly components of a kitchen remodel, cabinets account for 30% of your overall expenditure. By choosing to use the cabinets you already have, you may save around a tenth of that amount.
You can give your cabinets a whole new appearance for roughly $300 in paint charges and $200 in hardware prices, with no expensive installation needed. You may add trim to your cabinets to make them seem shorter and reach the ceiling for a little extra money, or you can take on another do-it-yourself project to increase height without having to start from scratch.
Change the Countertops
The countertops in your kitchen may stand out in all the right ways—or all the wrong ways—depending on how you want them to. So investing in a countertop upgrade may help you accomplish a lot.
Aesthetic for materials like laminate and Formica that are less expensive but may still have a sleek and contemporary look. These materials now appear and feel much more costly than they did in the past because of advances in manufacturing technology, which makes them a perfect option for updating an outdated kitchen.
Invest in New Appliances
Upgraded equipment makes it simpler for customers to imagine remodeling a kitchen. New appliances, such as a fridge, range, or double oven, add utility to your kitchen and are one of the quickest modifications you can make. You may get a good price on appliances if you buy them while they're on sale.
Install Fresh Lighting
Any space, including your kitchen, benefits from having prominent lighting fixtures. When a fixture grabs the attention, it will create a positive impression (or at least set the tone for the remainder of the space's appearance and feel) if it is stunning or at least simple and contemporary.
If you don't know where to begin, it's worth hiring an electrician to advise you on what is feasible or to rewire current electrical work so you may install a new kind of fixture. For instance, you might replace an out-of-date flush mount light with a more fashionable pendant light.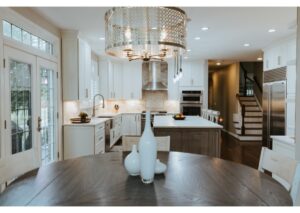 Place a New Kitchen Sink
Another upgrade that offers more value for your money than you would anticipate is installing a new kitchen sink. Homeowners spend lots of time at the kitchen sink, so any design or functionality issues will be immediately apparent.
You can include a fast and considerate touch that buyers will undoubtedly value for approximately $400 overall, which includes the cost of a new sink and installation.
Is Remodeling Your Kitchen Worth It?
You have the choice! Even if you don't completely recover your investment, a kitchen makeover will raise the value of your house. The project will also provide a high joy score for you. Go for it if having a kitchen you love using is important to you. Build Design Center is ready to work with its experienced team for your Kitchen Remodel.