Decovita
With superior design and quality, we blend on an optimum level the traditional and the modern, which are indivisible parts of a whole. We hence strive to enrich first our job and then our life.
Created at the highest standards and with the latest technology in the ceramics industry, our products are now available in more than 50 countries including chiefly UK, Germany, France, Spain, USA and Russia, representing the quality and expertise of Decovita Porcelain Ceramic.
VISIT WEBSITE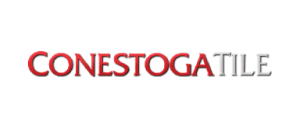 Conestoga Tile
Conestoga Tile is a distributor of porcelain, ceramic, natural stone, glass and metal tiles. We take great pride in representing the most respected and revered tile factories in the United States, Italy and other points around the world. We also take great pride in the fact that we provide these spectacular products with a passion for great customer service.
Whether we are working on a residential or commercial project with a homeowner, contractor, dealer, interior designer, architect or builder we are focused on providing professionalism, expertise and guidance throughout the project and beyond.
VISIT WEBSITE
Marble Systems
We are the leading global supplier of marble, travertine, limestone, granite, slate, glass tiles, onyx and more. Therefore, we are experts in helping customers choose the perfect natural stone to adorn their homes or commercial projects.
We offer products in a wide variety of surface finishes. Moreover, we process and quarry them to exact specifications using the latest technology.
VISIT WEBSITE
Architessa
Or over 30 years, we've brought artful living and highly-curated design to diverse client spaces around the country—first as Architectural Ceramics and now as Architessa. Certified Women-Owned and family-operated since our founding, Architessa brings generations of knowledge, passion, and experience to our ever-evolving industry.
We are a comprehensive tile and stone company that works with homeowners, designers, architects, and more to find the perfect tile for every project.
VISIT WEBSITE
Mosaic
In addition to Robby, Mosaic boasts a highly capable leadership team, including Mike Rockefeller, Chief Financial Officer; James Igoe, Chief Sales Officer; Sean Schaefer, Chief Operations Officer; and Alison Geare, Chief Marketing Officer. With over 150 dedicated employees and 10 locations, Mosaic still operates with one goal in mind: to provide the best possible service – the Mosaic Experience – to each and every customer, each and every day.
Due to Mosaic's leadership and well-informed team, the company has grown to become one of the largest independent tile distributors in the Mid-Atlantic region.
VISIT WEBSITE
Porcelanosa
A global leader in the innovation, design, manufacture and distribution of Tile, Kitchen and Bath products, Porcelanosa endeavors to be the industry leader by providing trendsetting cutting-edge designs of unparalleled beauty and refinement, uncompromising quality, technologically superior products and dependable services to its clients.
Through a dynamic company owned and independent distribution network, Porcelanosa will continue to assert itself as the supplier of choice in its core product categories, and by anticipating and delivering inspiring and advanced solutions to the needs of an ever evolving market, will maximize value for its shareholders and stakeholders.
VISIT WEBSITE