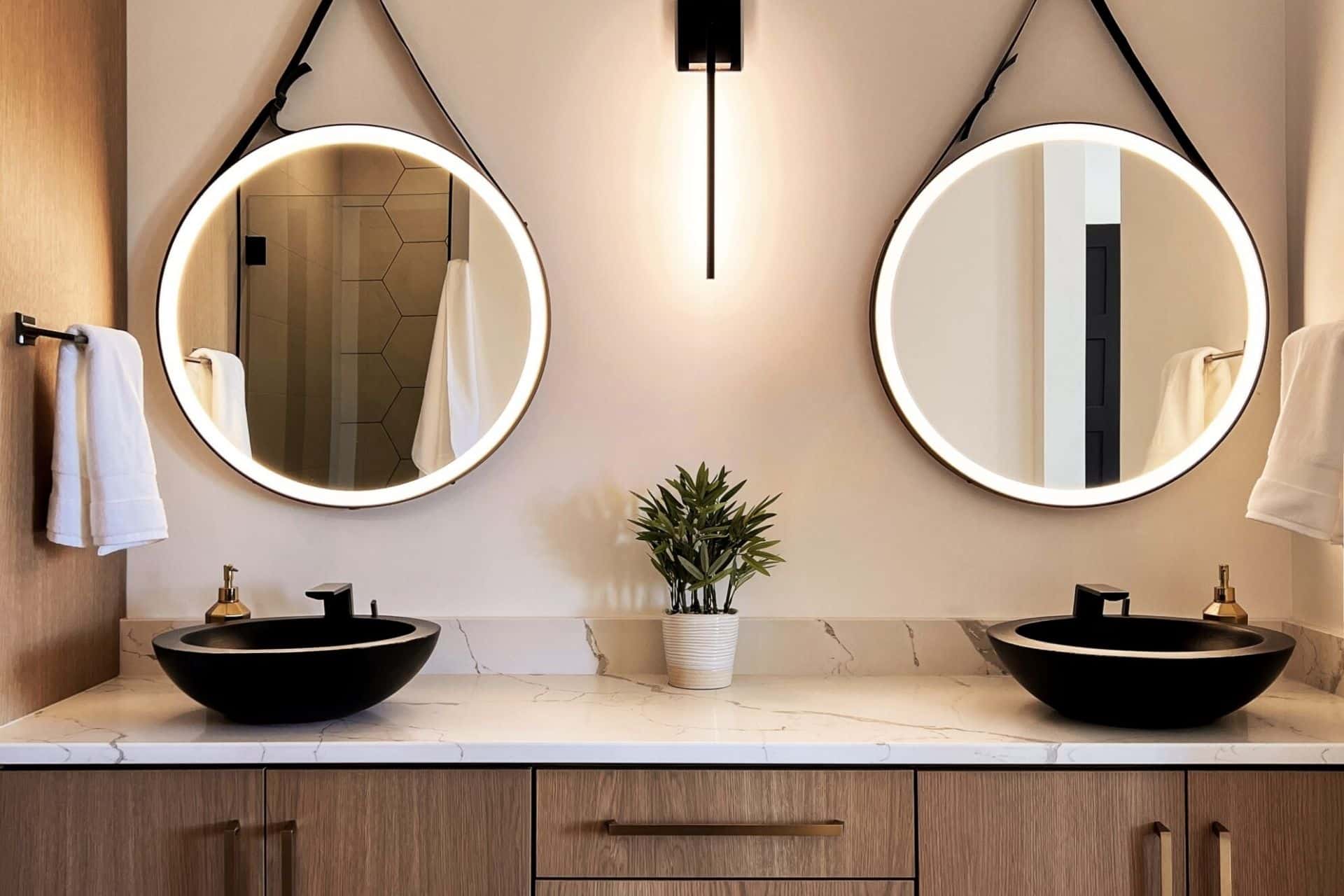 The Latest Bathroom Remodel Trends
The Latest Bathroom Remodel Trends
The latest bathroom remodel trends include everything from luxury and sustainability to small and large bathrooms. There are also trends for all kinds of budgets, from affordable to high-end. Whether you're looking for a design that will add style and functionality to your home or you're just interested in seeing what is trending, this article has all the information you need.
2023 Bathroom Design Trends
In its annual report, the National Kitchen and Bath Association (NKBA) has outlined some of the bathroom design trends you can expect in the next few years. Bathrooms are becoming increasingly sophisticated, luxurious, and relaxing. NKBA states that these designs will focus on comfort, minimalist design, and technology. The report also gives an overview of some of the most popular materials for bathrooms in the coming years.
One of the most popular trends is curved fittings. These fittings add a touch of luxury, and can make a room feel bigger.
Another trend is patterned tiles. Patterned tiles are especially popular in small spaces, where they can serve as a focal point. Glossy finishes are also growing in popularity. They reflect light and add a bright, playful aspect to the space.
Natural materials are also big news. You can incorporate these elements in a variety of ways, from the use of recycled glass counters to reclaimed wood. Having plants in the bathroom can be soothing, as they provide a calming effect.
For a luxurious touch, you could consider adding a high-end steam shower. Adding a soaking tub can also be a great way to create a spa-like atmosphere.
Some people also like to remove walls to increase floor space. This can also be done to accommodate extra storage.
Another bathroom design trend to keep an eye out for in the coming year is the use of mirrors. Mirrors are one of the most effective ways to expand a room, and they can even take up a full wall.
Finally, you may want to consider adding some decorative hardware. These details can draw attention and add a splash of personality to your bathroom.
Maximizing Functionality and Style
One of the best ways to maximize functionality and style is to enlist the help of a professional. The experts at Metropolitan Bath & Tile can show you the way through their display gallery and guide you through the latest and greatest in bathroom accessories. They will also demonstrate the features and functionalities that will make your remodel a breeze.
The first thing you should do is get clear on what you want to accomplish with your remodeling project. If you are looking to do a complete overhaul of your bathroom, consider all the options before committing to one option over another.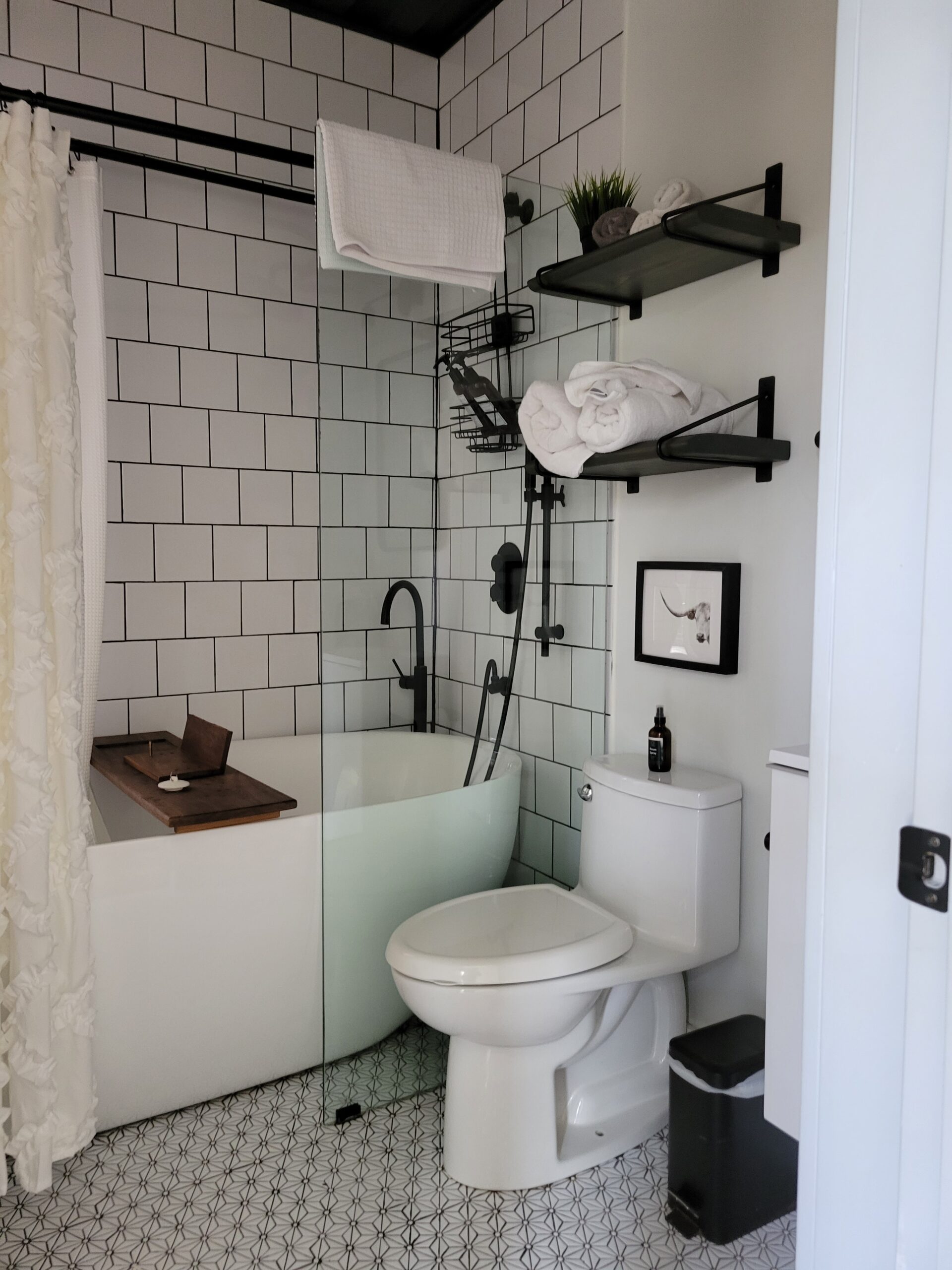 Maximize the space you have to work with. Some options include bumping out a wall, extending a floor, or transforming your guest bedroom into a full bath. Depending on your requirements, you can cram a whole lot of stuff into a small space.
In fact, a complete overhaul can rehabilitate a tired old bathroom and increase the value of your home.
Choosing the appropriate materials and finishes can be a daunting task. An experienced remodeler can point you in the right direction and provide the most cost-effective solution. Make sure to select a design that reflects your personal taste and the unique ambiance of your home.
Sustainability in Bathroom Remodels
Sustainable bathroom remodels help minimize the environmental impact of a home. They also reduce waste and increase the resale value of a home. Using sustainable materials can be a bit more costly than standard ones, but the long-term savings are well worth it.
Choosing sustainable materials for your bathroom is one of the easiest ways to save the environment. Luckily, there are plenty of options out there.
One of the best choices for flooring is ceramic tile. Ceramic is made from naturally occurring clay and is considered eco-friendly. It is also more energy-efficient than concrete.
Another option is real hardwood. This material is often recycled and can be reclaimed. Using natural stone or cement is another eco-friendly way to create a beautiful bathroom.
For your lighting, consider using LED light bulbs instead of incandescent ones. These are more energy-efficient and will help lower your electric bill.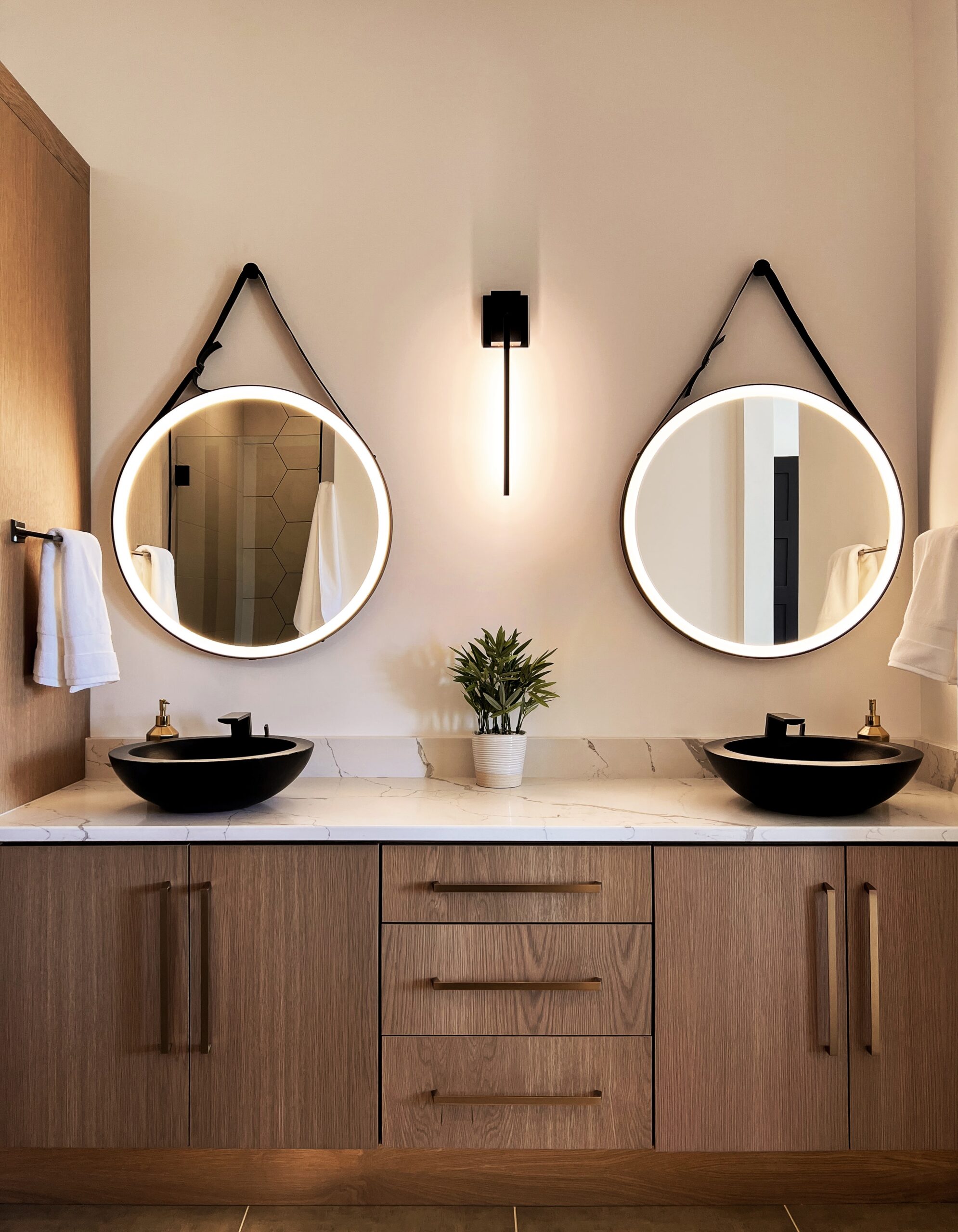 Another good choice for your bathroom is a solar-powered toilet. A solar-powered water heater is another great option. Not only will you use less energy and water, but you will also reduce your waste and pollution.
Getting your plumbing replaced with a lead-free system is another key step to a more sustainable bathroom. Using aerators is also a good idea. Your showerhead should also be low-flow.
Having a mini compost bin can help you recycle cotton swabs, nail clippings, and toilet paper rolls. Reusable wipes can also be a good option.
Plants can be a great way to add natural color to your bathroom. Plants are also good at absorbing carbon dioxide. You can buy handmade art featuring nature to accent your space.
Adding plants and other green elements to your bathroom is a great way to create a sustainable remodel.
Small Bathroom Remodel Trends
If you're planning a small bathroom remodel, you can make your space look just as stylish as a larger bathroom. Whether you're looking to add some extra storage or you want to create an inviting retreat, there are plenty of ways to get the look you desire.
One of the hottest trends in bathrooms right now is a streamlined, modern design. You'll find sleek surfaces throughout, as well as clear glass shower doors and all-glass shower stalls.
Another trend that's gaining in popularity is interior sliding doors. These offer an upscale look with a more open feel. Interior sliding doors can be installed on a wide variety of walls, including in entryways.
Another bathroom trend that you'll likely see in the future is a wall of slimline wall sconces. A popular master bathroom trend, these sconces are an affordable upgrade that will look beautiful in any bathroom.
Wall-mounted shelves are another smart choice for small bathrooms. They'll provide storage without taking up a lot of space. In fact, these shelves can be used to organize wicker baskets and bowls for toiletries.
Another great idea for a small bathroom is to install a skylight. Adding a Crystalite skylight will allow natural light to flood the room while keeping your privacy intact.
If you're thinking about a bathroom remodel, you'll need to consider how much time it will take. The remodeling process can take up to 30 days, depending on the work involved. However, if you need your work done sooner, you can hire a contractor to complete the job in just a couple of weeks. A bathroom is one of the most used rooms in your house. Make every inch count.
Luxury Bathroom Remodel Trends
When you're looking for ideas on how to make your bathroom look and feel luxurious, you can check out some of these trends that have made their way into luxury bathrooms this year. These interior design trends focus on luxe textures, serenity, and uplift. There's also a focus on natural materials, which provide a more restful atmosphere in the home.
In the last few years, freestanding bathtubs have been a popular choice for luxury bathrooms. They provide a focal point and add value to a home. A full-immersion tub is more calming than a whirlpool or clawfoot tub. It's also more minimalist than a tub with jets. If you're interested in purchasing one, you may want to consider gold fixtures. Other options include a built-in blue tooth speaker system that allows users to jam out while showering.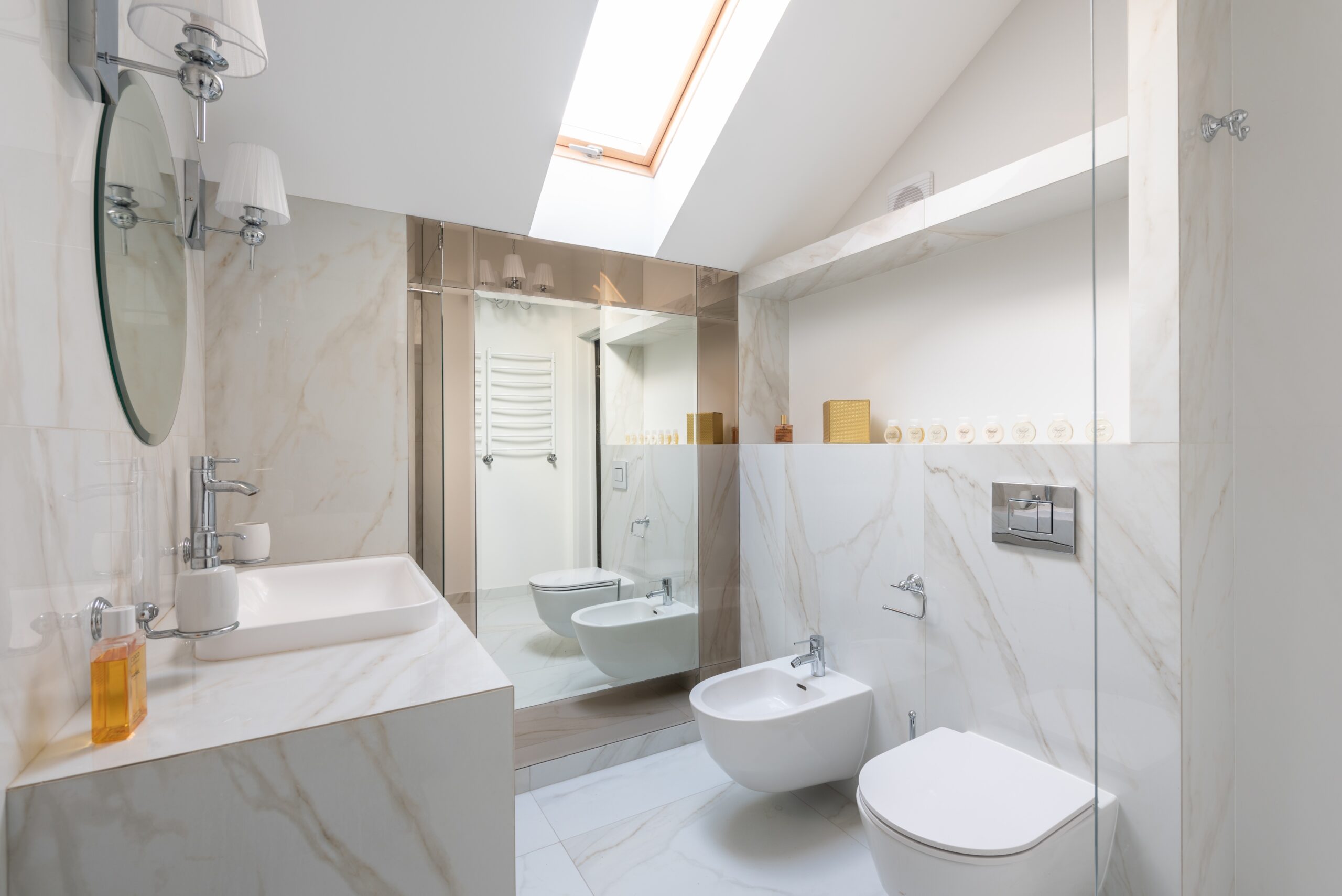 Luxury bathrooms are now more likely to feature technological advancements than ever before. This includes voice-activated features that control the temperature and lighting. You can even have a speaker on your vanity mirror that talks to you when you need a bit of help to get ready for the day.
As far as the materials go, repurposed a furniture is a popular option. Mix vintage pieces with contemporary touches to create a unique look. Another option is to use a wood finish porcelain tile, which mimics the look of wood. Alternatively, a statement mirrored vanity can be a beautiful addition to your bath.
Build Design Center continues to offer 2023 kitchen and bathroom remodeling projects for you.Do not forget to get detailed information by contacting us.