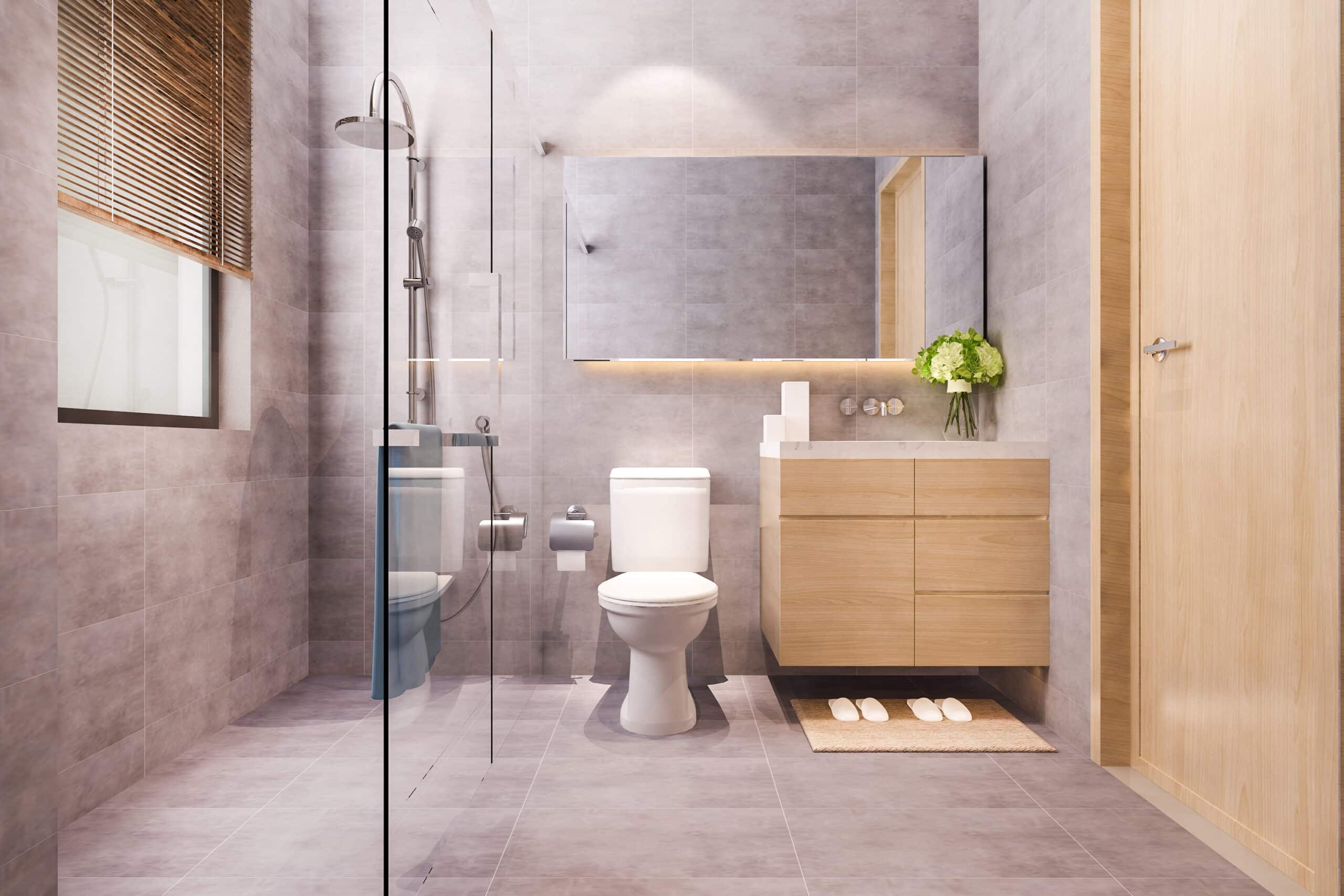 New Year, New Bathroom: 5 Small Bathroom Ideas for 2024
2023 is coming to an end, and it's time to rethink the designs of our most intimate spaces, particularly our bathrooms. In this blog, we will explore creative and efficient small bathroom ideas and trends for your remodeling. If you've been wanting to refresh your space, dive in!
1. Innovative Floating Vanities
Not just a trend, floating vanities are a game-changer. By hovering above the floor, they create a sense of more space, making your bathroom feel open and less cluttered.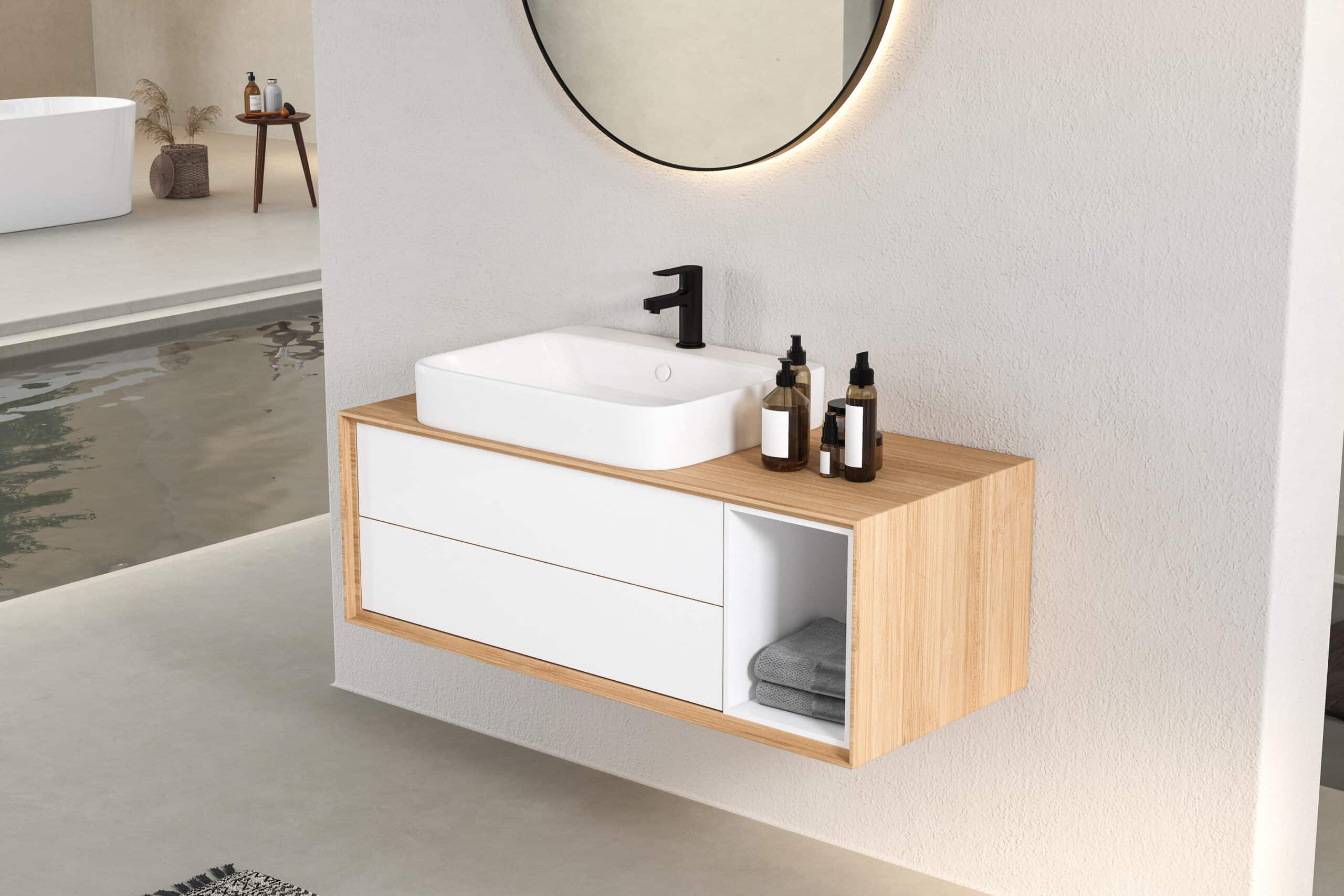 2. Smart Tech in Small Bathrooms
2024 sees a surge in smart bathroom technologies. Features like smart mirrors displaying weather updates or energy-efficient fixtures are not only trendy but also add immense value and convenience to your daily routine. Think smart lights that will light up with a voice command.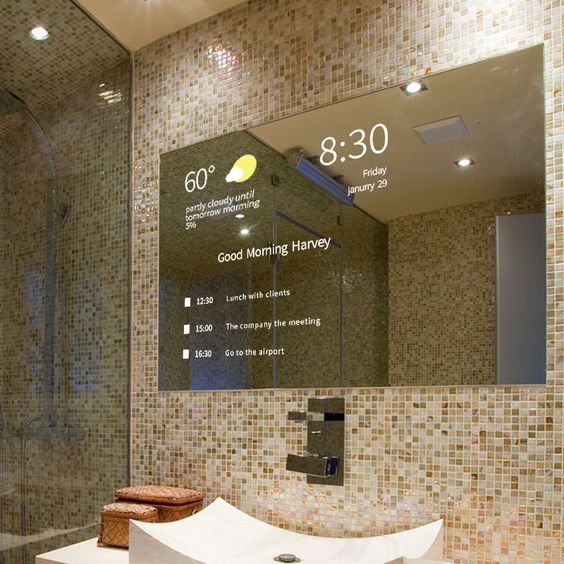 3. Decorative Lighting
Gone are the days when lighting was just functional–homeowners and designers now put more emphasis on the aesthetics of lighting. No more ugly lighting fixtures. In 2024 and beyond, make way for pretty lighting in small bathroom spaces.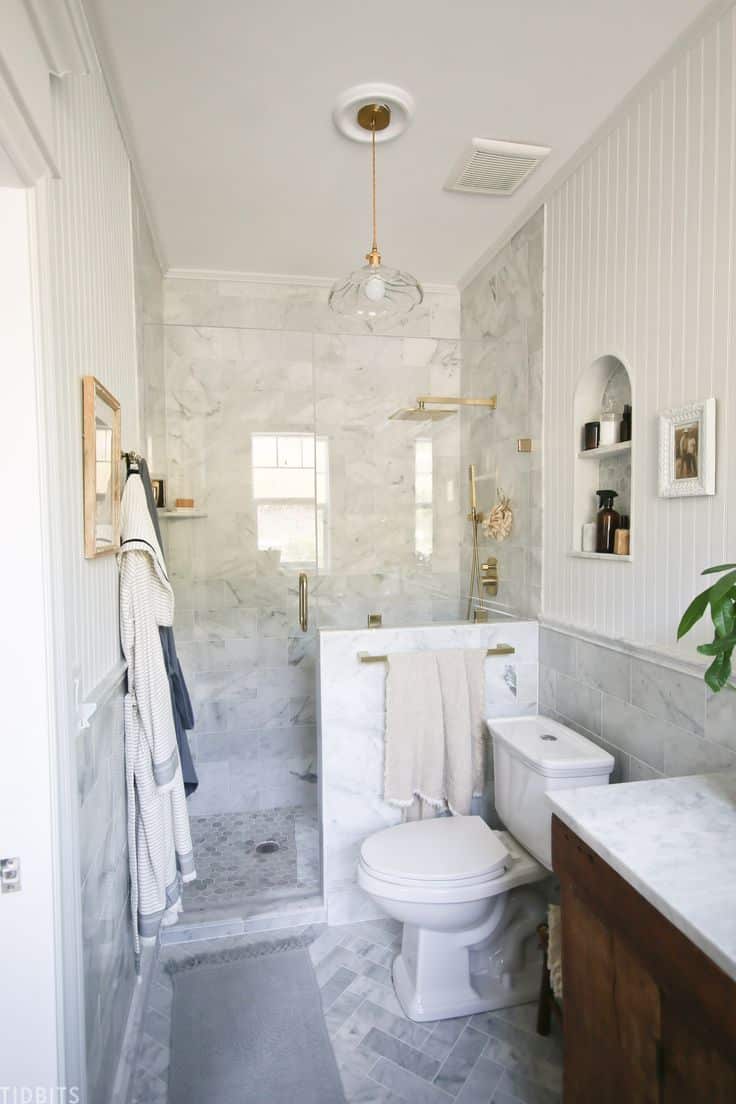 4. Eco-Friendly Choices for Your Bathroom
Sustainability is more than a buzzword; it's a lifestyle. In 2024, using recycled glass tiles or installing a low-flow toilet not only reflects your commitment to the environment but also adds a modern touch to your small bathroom.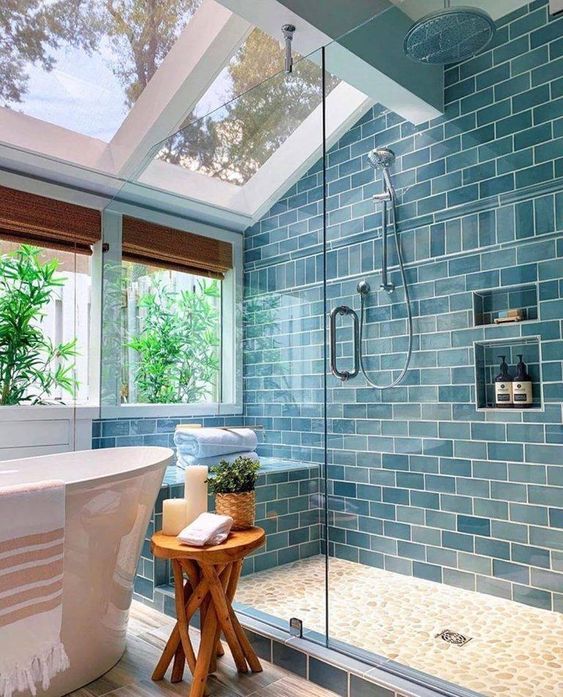 5. Smart Storage Solutions
Medicine cabinets are making a comeback, and for good reason! A medicine cabinet is a type of storage cabinet, typically installed in bathrooms, used for storing medications, toiletries, and various bathroom essentials. It's usually mounted on the wall, often over the sink or vanity, and comes with a mirror front, making it doubly functional.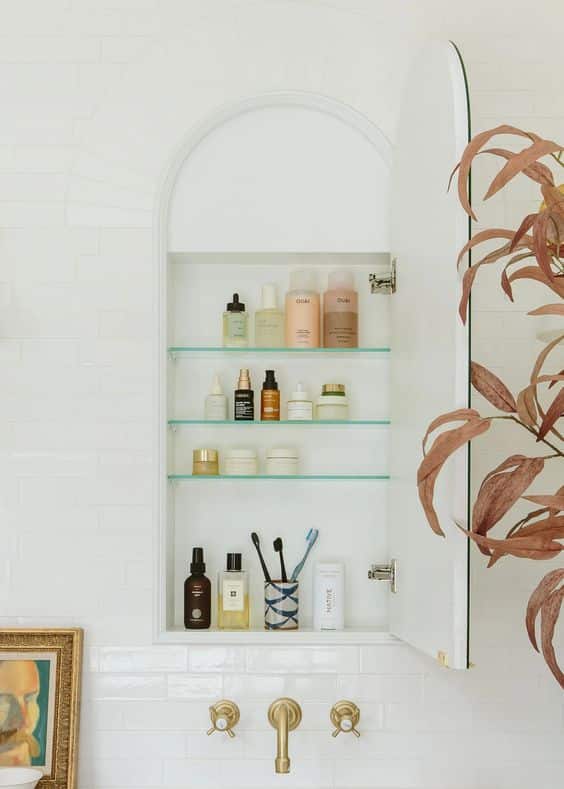 Conclusion: Making a Big Impact with Small Bathroom Ideas
As we step into 2024, let's not underestimate the potential of small bathroom spaces. By embracing these small bathroom ideas, you can beautifully balance style and functionality. A well-thought-out small bathroom design can significantly enhance your home's value and your daily experience. Let these trends inspire you to transform your small bathroom into a Pinterest-worthy haven.