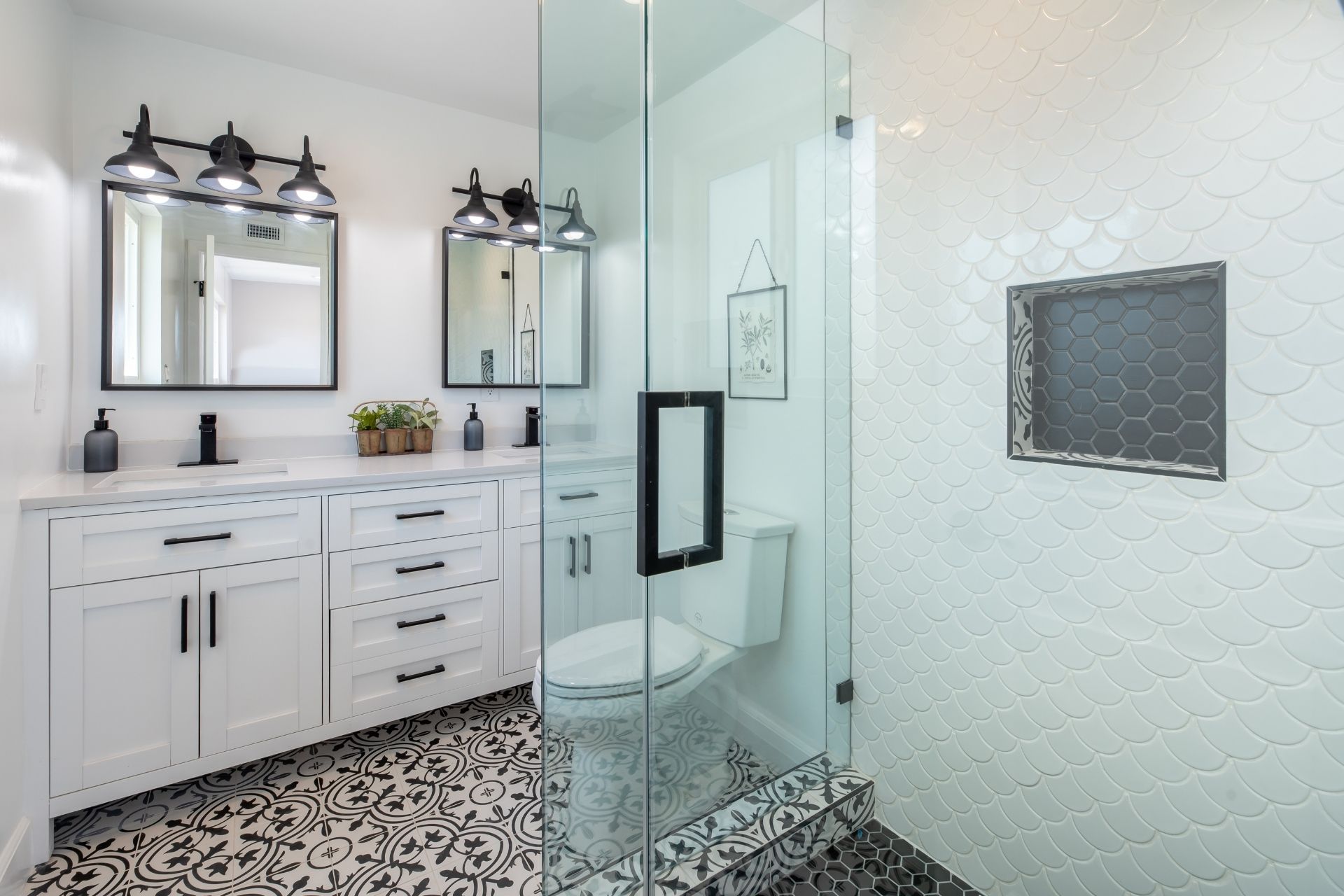 Rustic Bathroom Remodeling Design Trends
Rustic Bathroom Remodeling Design Trends
Using rustic bathroom remodeling Clifton design trends with Build Design Center will give your bathroom a natural, rustic feel. You can incorporate greenery into the space and plant life will flourish. This style also allows for more storage space. You can use woven baskets to keep bathroom essentials organized. In addition to plants, you can also use faux lighting to add a natural look.
Freestanding bathtubs
Freestanding bathtubs are a great addition to any bathroom. They give a room a rustic and luxe feel and can be found in various shapes and colors. Choose one in a neutral color such as white or opt for a more colorful bathtub and hardware. It is important to select a tub that contrasts with the rest of the decor.
A freestanding bathtub can be oval or rectangular in shape. Its rounded sides and raised ends add an element of luxury to the space. This style is durable and easy to clean. A freestanding tub can be installed next to a window or in a niche. Freestanding bathtubs are ideal for those who do not want to be tied down by traditional fixtures.
Freestanding bathtubs can also be used as a great centerpiece for a rustic bathroom. The extra space may be used to display artwork or a beautiful decorative vase full of fresh flowers. If you want a more traditional rustic look, you can replace outdated bathroom accessories with new ones, or simply change the color scheme.
Wood paneling
One bathroom remodeling design trend that will add a rustic feel to your bathroom is wood paneling. This classic, natural material was once considered outdated, but it's making a comeback. Wood paneling has a new modern appeal when stained in dark or cool tones. This rustic bathroom remodeling trend can add a touch of nature to any bathroom.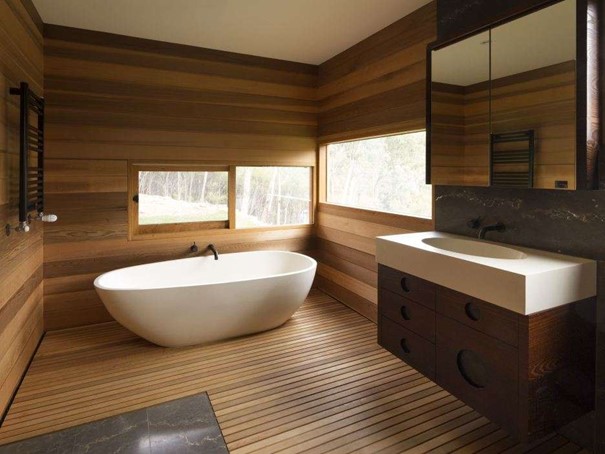 Depending on your personal taste and budget, you can go for a simple, yet elegant look with this style. You can incorporate natural elements into your bathroom by installing stonewalls and floors, as well as an antique faucet. To create the rustic look, you can use wood paneling on the walls or ceilings.
Paneling in the bathroom is also a great way to add a touch of sophistication. For a more formal look, try pairing paneling with wallpaper. There are many designs to choose from, and you can even use mouldings or wallpaper to cover the gaps between the panels. The result will be a framed effect that will evoke a sense of serenity.
Cast iron
If you are considering remodeling your bathroom, you may want to consider adding cast iron accents to your new fixtures. This classic material has a rustic charm that can enhance any bathroom. It is also an excellent choice if you're looking for extra storage. For example, if you want more room for your toiletries, consider using a rustic shelf made of pipes or plumbing hardware. These accents can be installed near the sink or over the toilet. You can stain them and distress them to bring out their character.
Using natural materials like wood can also help add rustic appeal to a bathroom. The rustic feel can be achieved by using a variety of wood shades. You can even opt for unfinished wood to show the grain of the wood. In addition, you can install large tiles for a rustic look.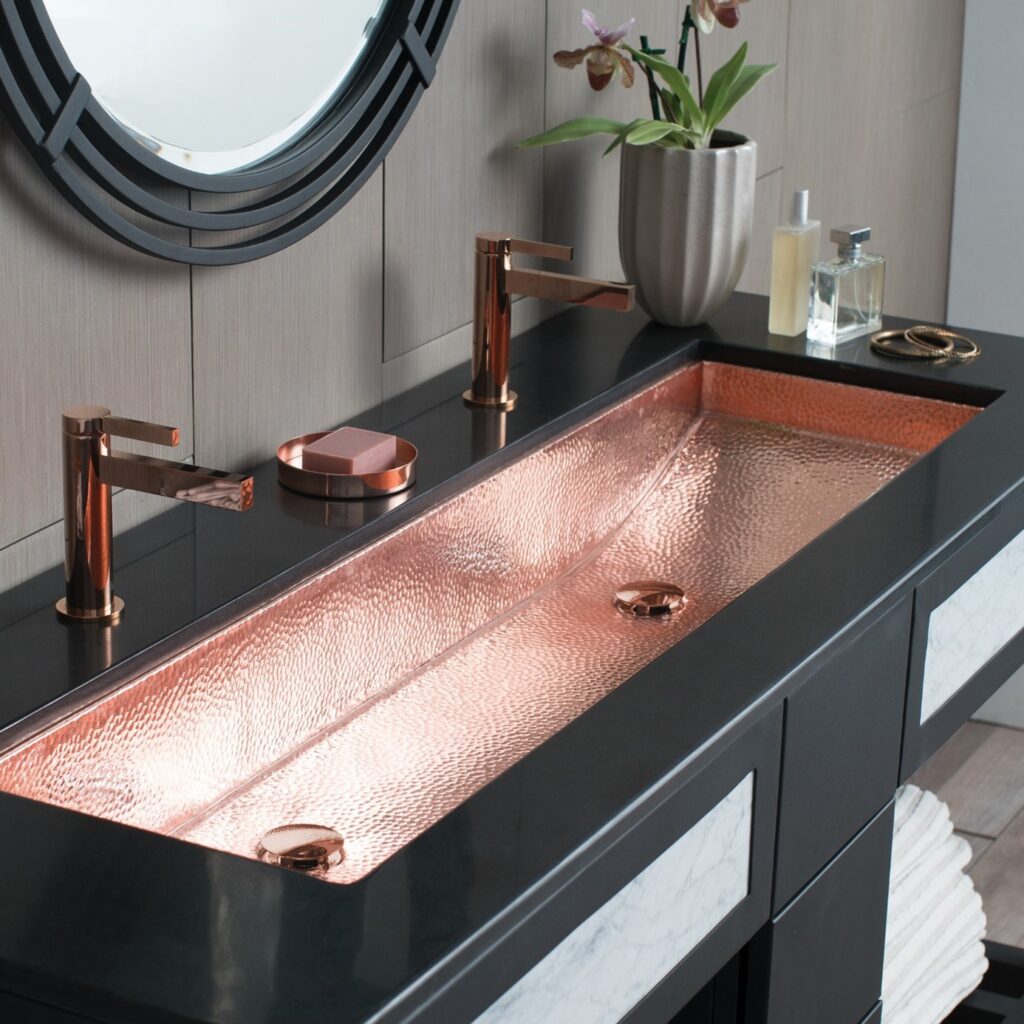 Another choice is to install a copper sink with a rustic design. The rustic style allows you to recycle materials and get creative. For instance, a whiskey barrel can be used as a sink base. A copper basin can be installed into one end of a barrel, and you can access the plumbing through a door in the barrel. To complete the look, you can even use retro plumbing.
Sandstone color palette
If you want a warm and welcoming ambiance in your bathroom, try a sandstone color palette. This color palette comes in a wide range of shades and is perfect for walls, bath towels, and window treatments. The color also goes well with a variety of other colors. Its rustic appeal reflects the style of a country home. Consider using a dark blue-green color on the walls of your bathroom and on half of the walls of your shower. Add a few hanging lamps for a rustic look.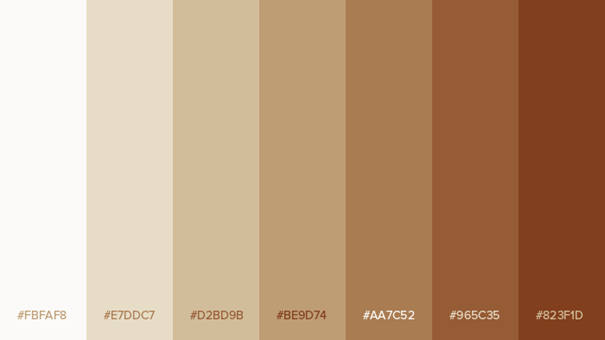 Natural stone pairs well with other elements, such as glass and crystal. Decorative pieces such as large mirrors, crystal chandeliers, and flower vases made of crystal can help balance the look. Natural stone and wood can also be combined for a rustic look. The darker shade of stone can match a darker shade of wood, and vice versa.
When planning a rustic remodel, remember to consider your kids' needs. Safety is of utmost importance, so a child's bathroom should include a bathtub mat and a toilet cover. You can choose from a variety of rustic bathroom remodeling design trends that will appeal to both adults and kids.
Mirrors
Mirrors can be a fun addition to rustic bathroom design. They are also a great way to add character to the room. Mirrors in rustic style can be made to look like reclaimed wood, resulting in a more rustic appearance. You can also buy a wooden frame for your mirror, which will add some character to the room.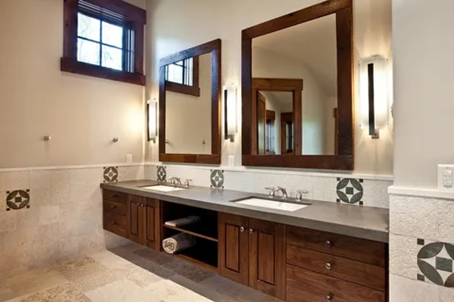 Mirrors in rustic bathroom remodeling design trends are a great way to update your bathroom without breaking the bank. A wooden framed mirror will fit in with any design scheme, and it will give your bathroom a new look for less money than you might think. Colorful accents are gaining in popularity, so consider using colors such as blue or green. These colors pair well with neutral shades.
Mirrors in rustic bathroom remodeling design trends are a great way to bring the outdoors in. This decor style features a mirror framed in weathered lumber and a traditional window box that offers extra storage space. A window box is also a nice way to add femininity.
Flooring
If you have a rustic bathroom remodeling design theme, one of the best ways to incorporate a traditional element is by using wood paneling. This style can add a rustic touch while creating a feeling of spaciousness. Unlike traditional tile, wood paneling does not need grout, and can also stand up to moisture.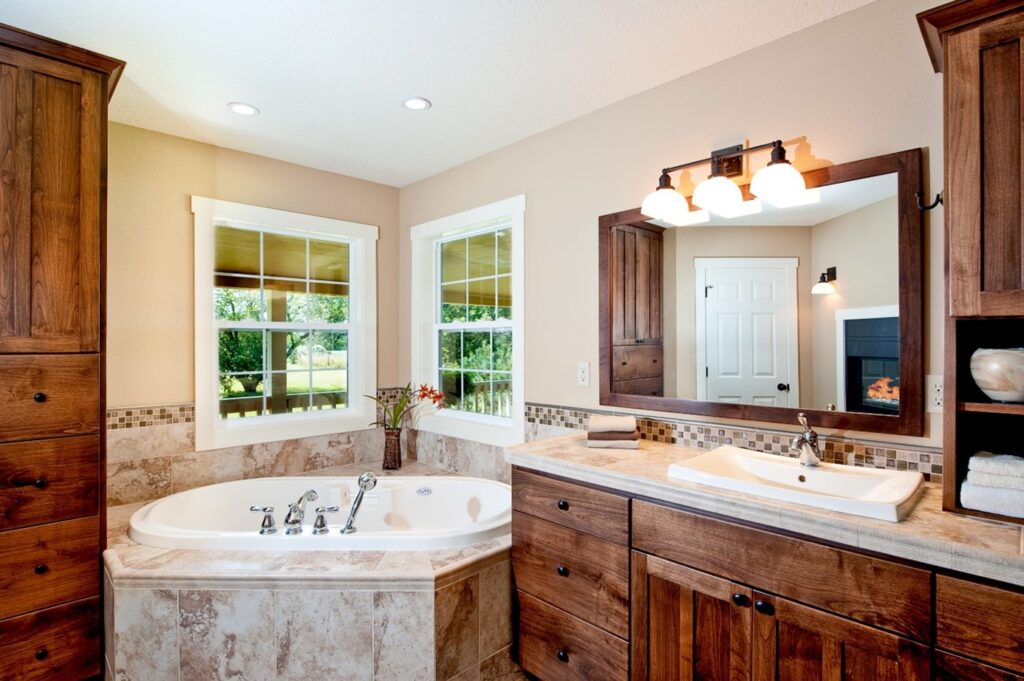 Another way to add rustic charm to your bathroom is by installing rustic-inspired flooring. Ceramic or porcelain tile are among the best choices for floors. The durable materials are easy to clean and come in a variety of colors and patterns. You can mix and match the tile to match your design scheme. In addition to the rustic look, ceramic and porcelain tile are also available in more modern colors.
You can add rustic style to any bathroom by using wood shades. You can even choose a wood material that is not painted. Wood can add a rustic touch by showing off its grain. Another way to incorporate rustic materials into your bathroom is by using large tiles.