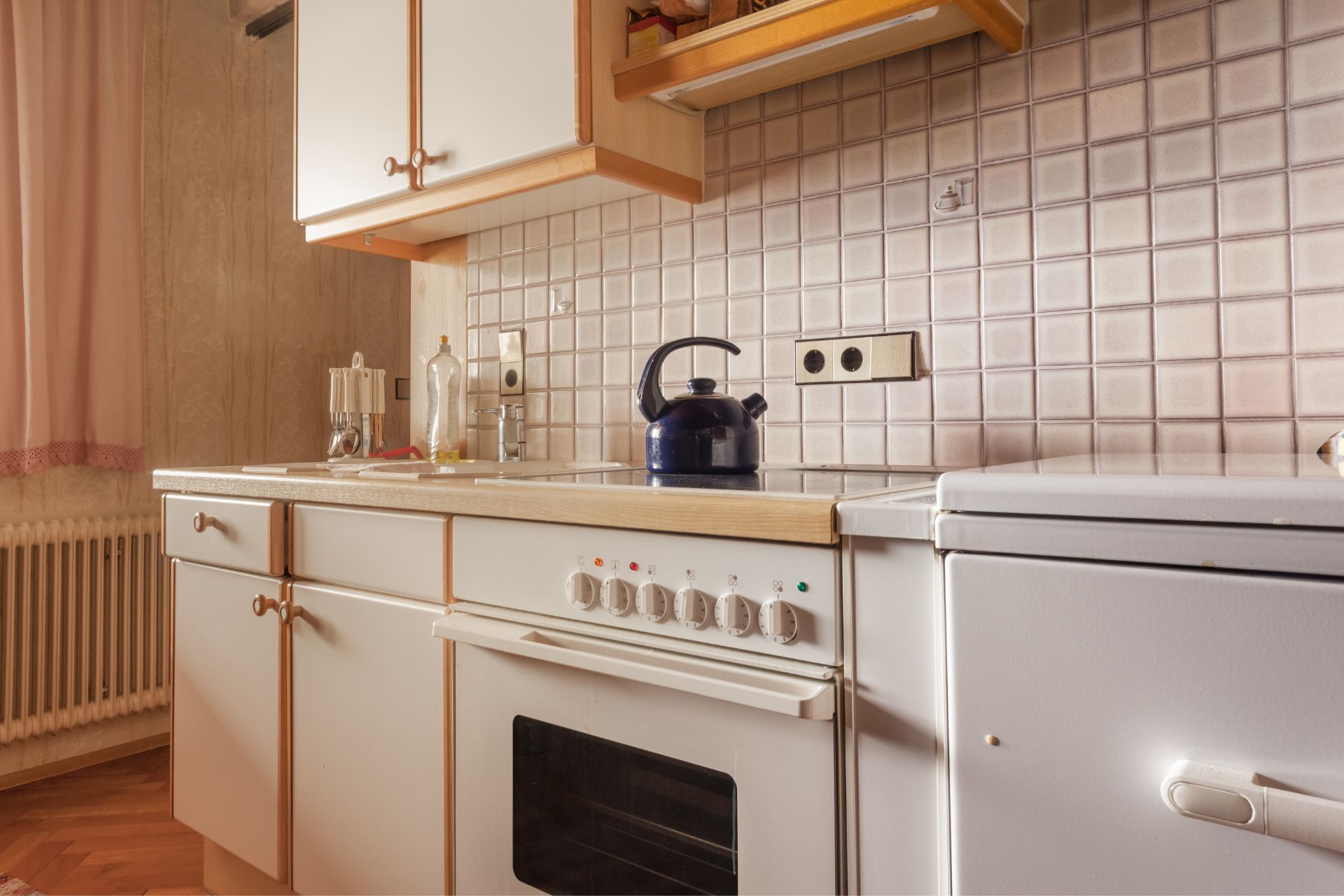 Your Ultimate Guide to Old House Kitchen Remodel
When it comes to an old house kitchen remodel, many homeowners often find themselves asking a few key questions: How do you update a kitchen in an old house? How can you remodel a 1960s kitchen? What are some budget-friendly ways to make an old kitchen look new? And, how do you create a timeless kitchen remodel? In this comprehensive guide, we'll address these questions and more, providing you with the essential tips and tricks to transform your old kitchen into a vibrant and functional space.
Planning Your Old House Kitchen Remodel
Assess the current state of your kitchen
Before diving into your old house kitchen remodel, it's important to evaluate the current state of your kitchen. Take note of the structural elements, plumbing, and electrical systems. This will give you a better idea of what can be updated or replaced, and what may require more extensive work.
Set a budget
When embarking on a kitchen remodel, it's crucial to establish a budget. Be realistic about your financial constraints and prioritize the most important updates. Remember, there are plenty of ways to make your old kitchen look new on a budget!
Create a timeline
Once you have a clear understanding of your kitchen's needs and your budget, develop a timeline for your remodel. Be sure to factor in time for potential setbacks or delays.
Remodeling a 1960s Kitchen
Replace dated cabinets
One of the most noticeable features in a 1960s kitchen is the cabinetry. Replace old, worn-out cabinets with modern, functional options to instantly update the space.
Update countertops and backsplashes
Another way to revamp a 1960s kitchen is by updating the countertops and backsplashes. Choose materials like quartz or granite for a durable and stylish finish.
Upgrade appliances
Older appliances can be energy-inefficient and unattractive. Swap them out for modern, energy-efficient models to improve your kitchen's functionality and appearance.
Timeless Kitchen Remodel Tips
Opt for classic materials
For a timeless kitchen remodel, select classic materials like natural stone, hardwood, and stainless steel. These options will never go out of style and will give your kitchen an enduring appeal.
Choose neutral colors
When it comes to color, stick to neutral shades for a versatile and timeless look. Consider white, gray, or beige for your cabinets and walls.
Incorporate open shelving
Open shelving is both practical and visually appealing. Incorporate it into your kitchen design for a timeless and functional touch.
Budget-Friendly Old House Kitchen Remodel Ideas
Paint your cabinets
Instead of replacing your cabinets, consider painting them for a fresh, updated look without breaking the bank.
Install a DIY backsplash
Save money by installing a DIY backsplash using affordable materials like peel-and-stick tiles or subway tiles.
Refinish existing countertops
If your countertops are in good condition, consider refinishing them with a countertop paint kit or epoxy resin for a new appearance at a fraction of the cost.
Frequently Asked Questions about Old House Kitchen Remodel
Q1: How can I preserve the character of my old house during a kitchen remodel?
A: To preserve the character of your old house, consider maintaining original architectural elements, such as crown molding, wood beams, or exposed brick. Incorporate vintage or antique pieces to accentuate the old-world charm and choose materials that complement the existing style of your home.
Q2: How can I ensure my old house kitchen remodel is energy-efficient?
A: To create an energy-efficient kitchen, invest in Energy Star-certified appliances, install LED lighting, and consider adding insulation to your walls and ceiling. You can also improve your kitchen's energy efficiency by sealing gaps around windows and doors and choosing energy-efficient windows.
Q3: What are some common challenges during an old house kitchen remodel?
A: Common challenges during an old house kitchen remodel include outdated electrical and plumbing systems, uneven floors or walls, and limited storage and counter space. To address these challenges, consult with professionals to assess the state of your home's infrastructure and develop a plan to update or replace outdated systems. Consider incorporating clever storage solutions and making use of vertical space to maximize your kitchen's functionality.
Q4: How do I choose the right layout for my old house kitchen remodel?
A: The right layout for your old house kitchen remodel will depend on your space and your specific needs. Some popular kitchen layouts include the U-shaped, L-shaped, and galley layouts. When choosing a layout, consider factors such as the location of existing plumbing and electrical systems, the available space, and the desired flow of the kitchen.
Q5: Can I perform an old house kitchen remodel on a limited budget?
A: Yes, you can absolutely remodel an old house kitchen on a limited budget. Focus on making impactful updates, like painting cabinets or installing a DIY backsplash, and prioritize the most important changes. Be creative with your solutions and be willing to put in some sweat equity to save on labor costs.
Conclusion
Revamping an old kitchen doesn't have to be a daunting or costly task. By using the tips in this guide, you can renovate your kitchen while preserving its unique character and allure. Ensure you evaluate the current state of your kitchen, establish a budget, and plan a timeline for the remodel. If you have a kitchen from the 1960s, concentrate on renovating the cabinets, countertops, and appliances. To attain an ageless kitchen design, choose traditional materials, neutral hues, and open shelving. Moreover, there are numerous budget-friendly options to make your vintage kitchen look brand new without draining your wallet. With proper planning and wise design decisions, you can infuse new life into your kitchen and relish a beautiful, functional space for many years to come.