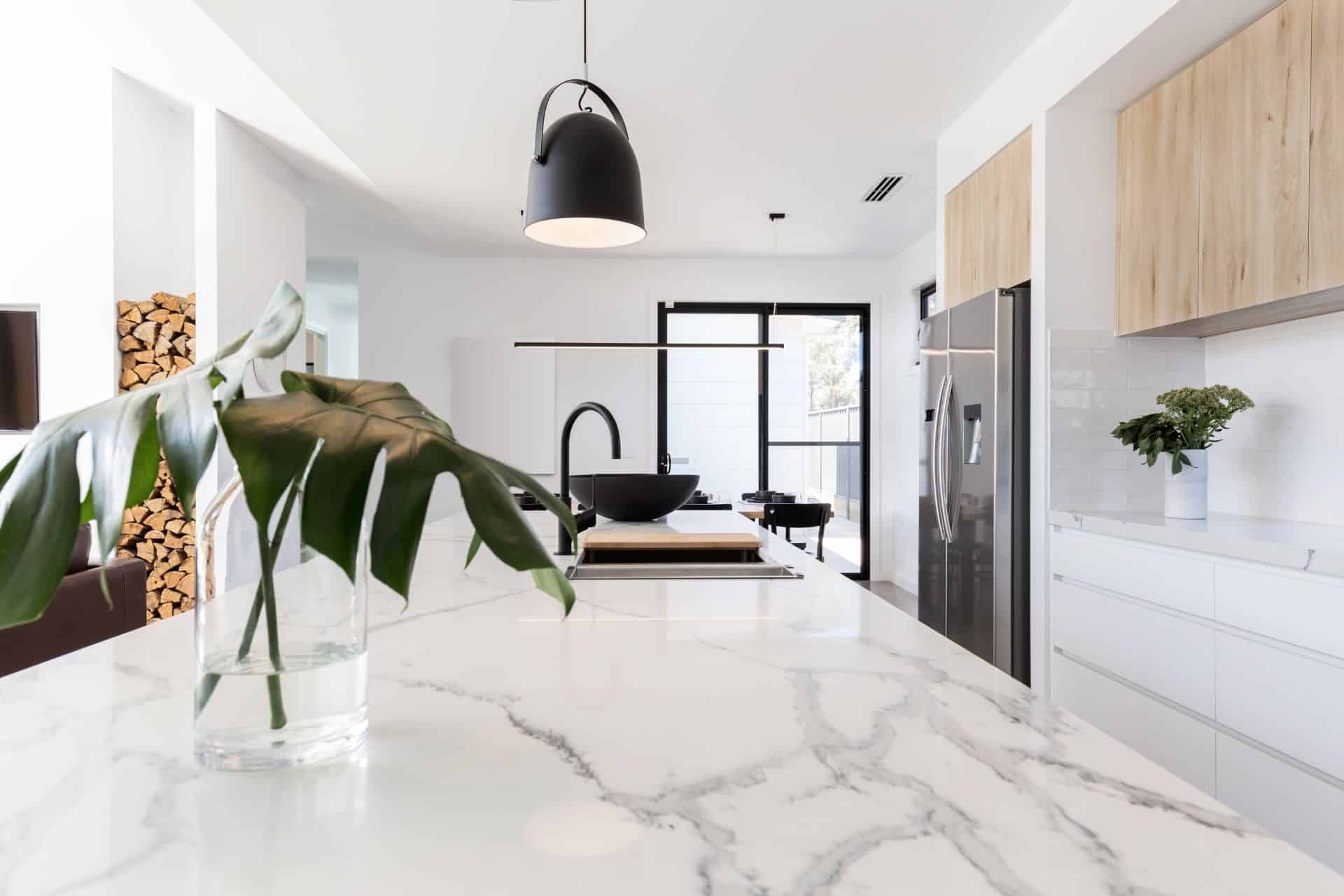 Marble Top Kitchen Island: A Timeless Choice for Modern Homes
A marble top kitchen island is a real showstopper. It's like the star of the kitchen, being both useful and beautiful. When folks think about updating their kitchens, many dream of that perfect marble shine.
Benefits of a Marble Top Kitchen Island
Aesthetic Appeal:
Marble is timeless and exudes luxury. Its natural patterns make each piece unique, guaranteeing an exclusive look for your kitchen.

For those desiring a pristine, upscale kitchen ambiance, marble is an impeccable choice.

Example: Think of luxury hotel kitchens or chef-designed spaces; a marble island is often their focal point.
Durability:
Marble is a robust stone. With proper care, it resists chipping and cracking.

The longevity ensures that your island remains a kitchen centerpiece for years.

Example: Historic buildings and sculptures made from marble centuries ago still stand majestic today.
Functional Space:
These islands provide additional workspace. It's perfect for those who love baking or need extra prep space.

Marble's cold surface is ideal for rolling out dough or setting chocolate.

Example: Bakers often prioritize marble tops for their cooling properties.
Factors to Consider Before Choosing a Marble Top Kitchen Island
Cost:
Upfront Cost vs. Benefits: Marble might cost more than other counters, but it looks and feels premium. Think about if the cost is worth it for you in the long run.

Comparing with Other Materials: When you look at options like granite or laminate, marble might be a bit more expensive. But its special patterns and rich look make it stand out.

Selling Your Home Later: If you're thinking of selling your home someday, having a marble top kitchen island can add to its price.
Maintenance:
Sealing: Marble can soak up spills, which might cause stains. Putting a seal on it, maybe once a year, helps avoid this.

Quick Clean-ups: Things like lemon or tomato can mark the marble. So, if something spills, it's best to clean it up right away.

How to Clean: It's good to use gentle cleaners for marble. Stay away from strong stuff like vinegar or bleach.
Design and Size:
Colors and Patterns: Marble has many colors, from pure white to dark. It also has beautiful lines and patterns. Pick what matches your kitchen's look.

How Big Should It Be: Before deciding on the size, look at how much room you have. Make sure you've got space to walk and work around, especially if you want chairs or extra storage.

Edge Look: The sides of your marble top kitchen island can have different designs. Some are simple, some fancy. Pick what fits your style.
Kitchen Remodeling with a Marble Top Kitchen Island
Kitchen remodeling is a significant undertaking. Incorporating a marble top kitchen island can elevate the entire look. Here's how:
Space Utilization: An island maximizes space, offering storage and seating options.

ROI: Marble islands can increase home value, promising a good return on investment.

Modernization: An old kitchen turns contemporary with the sleek addition of marble.
Maintenance and Care
Clean spills immediately, especially acidic substances.

Use a soft cloth and mild detergent for cleaning.

Avoid abrasive cleaners; they might scratch the surface.

Seal the marble periodically to maintain its shine and prevent stains.
Conclusion
Adding a marble top kitchen island to your kitchen remodel mixes style with practicality. Its classic look and sturdy build have made it a top pick for today's homes. If you want both luxury and usefulness, this island could be exactly what you're after
FAQs about Marble Top Kitchen Island
Is a marble top kitchen island hard to keep up with? 
Marble needs a bit of love. With some sealing now and then and quick clean-ups, it stays looking great.
Will a marble top kitchen island boost my home's worth? 
Absolutely! People see marble as a touch of luxury, so it can bump up your home's value.
Can I set my hot pans straight on the marble? 
Better not to. Even though marble can handle heat, quick changes in temperature could harm it.