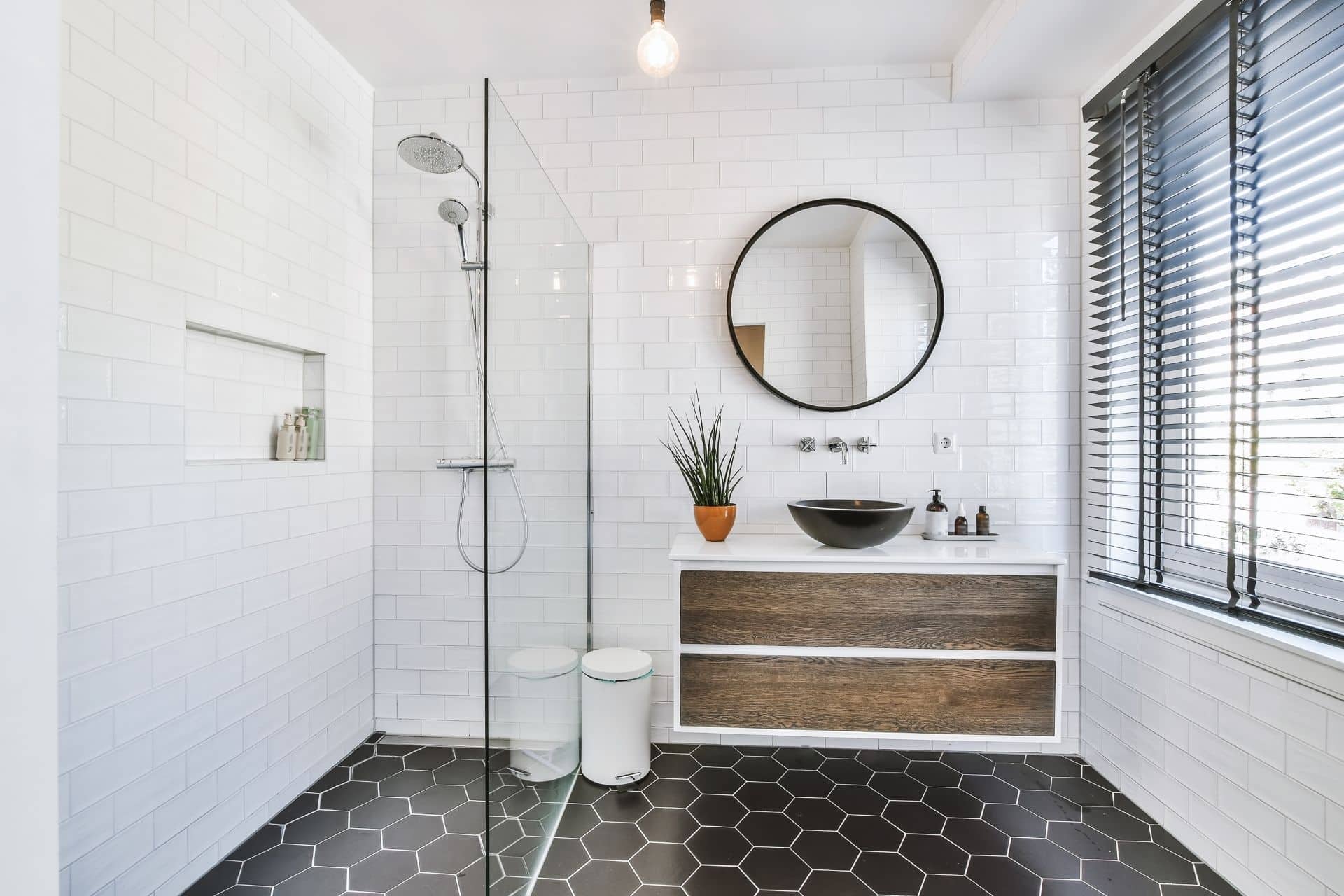 How to Remodel a Bathroom on a Budget?
How to Remodel a Bathroom on a Budget?
The first step in remodeling a bathroom is to develop a floor plan. Once you've determined your floor plan, you can then set a budget for the project. This budget should include the cost of new fixtures and flooring, as well as the labor needed to complete the project. Listed below are some tips for remodeling a bathroom on a budget.
Bathroom Renovations Process
The bathroom is one of the most used rooms in the house, so upgrading it can make a big difference. A modern toilet is a great way to update the space, and many modern models come with features such as bidets or slow-close toilet lids. You can also purchase energy-efficient models that use less water. When installing a new toilet, make sure you measure the space properly to ensure that the new model will fit and the rough-in dimensions are correct. This will help you avoid wasting water.
You should also prepare for the renovation process by scheduling a generator and a safe place to store supplies. You should also research building codes and find out if you need to relocate any fixtures. You should also decide which fixtures to keep and which ones to move, as it may be necessary to reroute plumbing. You should choose a bathroom color that is calming, yet complementary to the existing space. While white is a classic color choice, you can choose a darker or brighter hue to give your bathroom a more calming mood.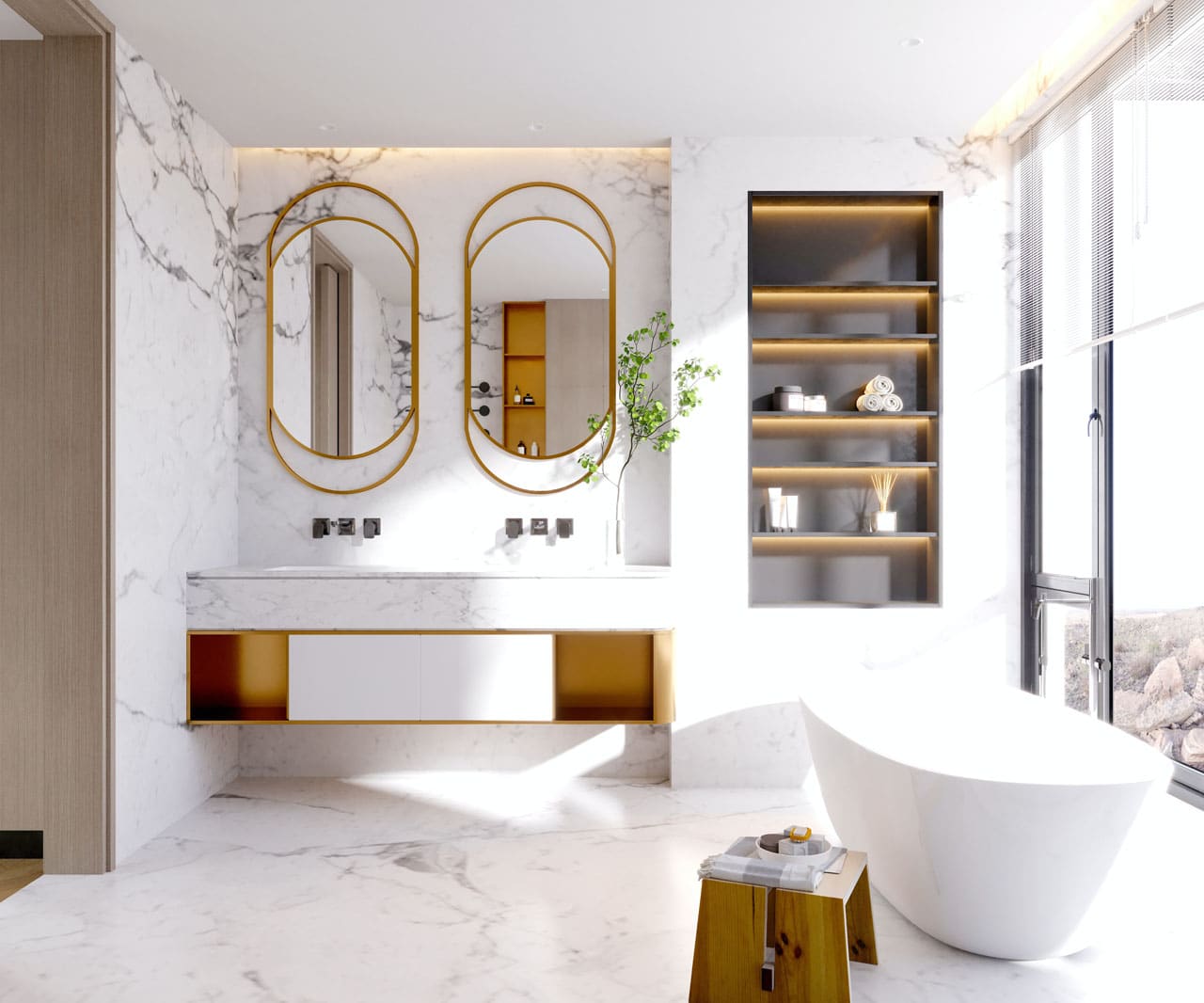 If you're an experienced DIYer, you should have very few problems while remodeling your bathroom. However, it is important to leave yourself enough time to complete the entire project and be prepared for setbacks. For instance, plumbing and electrical work are tricky and you may need to hire a professional for the installation of new plumbing or wiring. Smaller changes, however, can be accomplished by you.
You may want to consider hiring a professional to complete the bathroom remodeling for you. There are several professionals you can use, including plumbers and electricians. Both of these professionals are familiar with building codes and have licenses. You can also hire a team of handymen to complete the job for you.
Bathroom remodeling is not cheap. You may want to consider the cost before you start. A new toilet or sink will be the most expensive part of the project. Other cost-effective bathroom remodeling options include fresh paint, adding decorative shelves, and swapping towel bars.
Cost of a Full Bathroom Renovation
Creating a beautiful new bathroom can be an incredibly rewarding experience, but it can also be an extremely costly project. In fact, the average cost of a full bathroom renovation can be upwards of $15,000, according to the latest True Cost Report from HomeAdvisor. The total cost can go even higher if you want to install high-end fixtures and move pipes. You should also consider hiring a professional to perform the work, which can run anywhere from $70 to $120 an hour.
Whether you're doing it yourself or hiring a professional, you should get separate quotes for materials and labor. You can then evaluate each quote to ensure you're getting the best deal for your money. It's also a good idea to make sure you understand the costs of materials and labor before signing a contract. In addition, be sure to order all materials before the remodel starts, as delays can increase labor costs.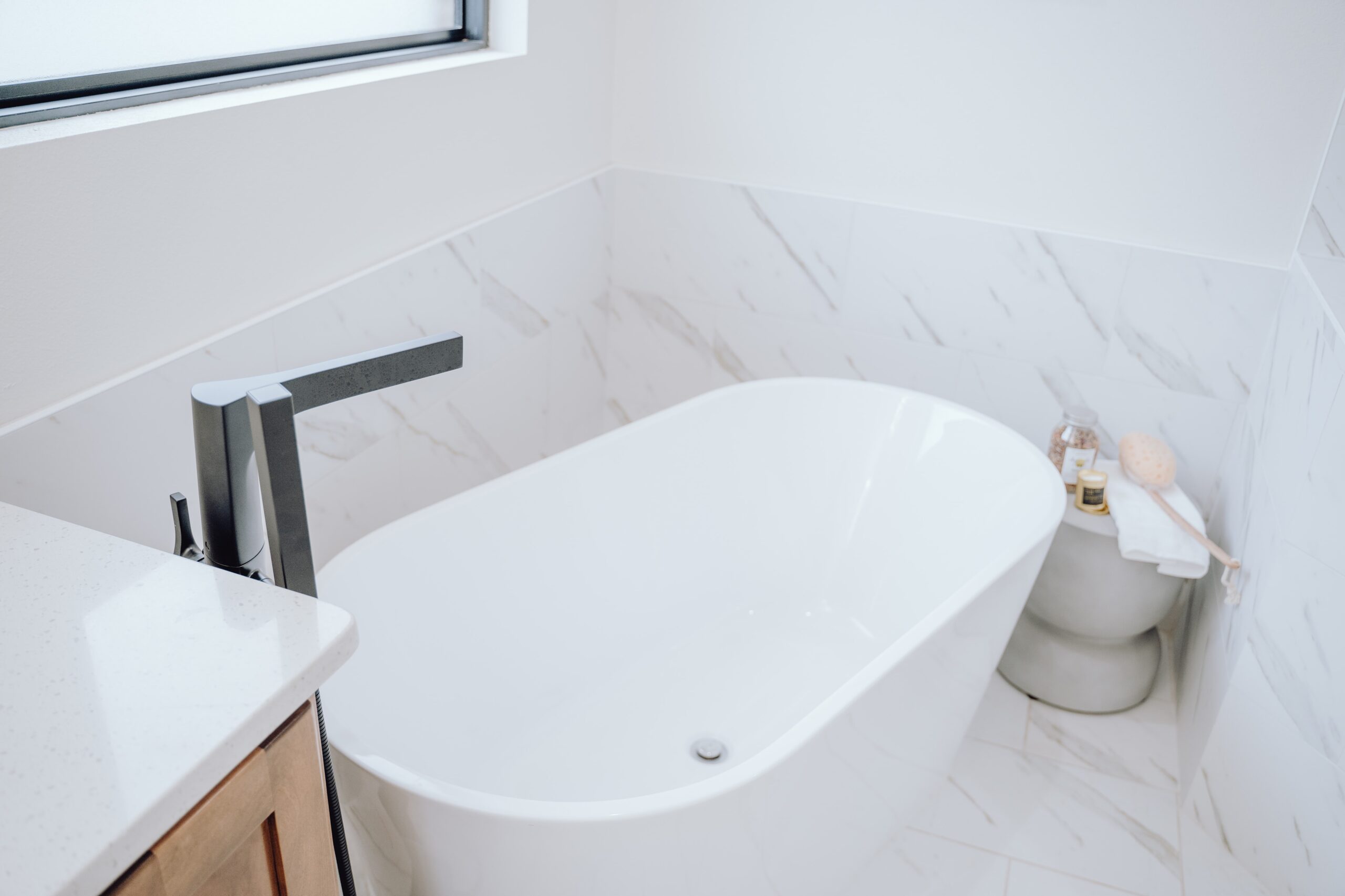 The cost of a bathroom renovation largely depends on the size of the space you're remodeling. Smaller bathrooms, for example, can be more affordable than larger ones, as the materials and fixtures used are usually cheaper. However, remember that these prices are just estimates, and it is important to get a true estimate from a contractor to ensure you're getting the best deal possible.
Besides the materials, you'll also need to hire a professional to do the plumbing work. This will require you to tear down walls and flooring to access pipes. If you're replacing a bathtub, you might need to reroute the plumbing. This will require cutting up walls and flooring, but it will also make it easier to move an outlet. Rerouting plumbing can cost anywhere from $600 to $3,000, depending on the complexity of the project.
Demolition costs are an important factor in bathroom remodeling. Demolition can cost up to $1,300, depending on the number of walls you want to remove. You'll also have to pay for disposal costs, which can run anywhere from $30 to $120 per structure. Demolition costs may be even higher if you're removing a load-bearing wall or tearing down electrical lines.
As Build Design Center, we help you at this point with the most affordable prices. With our expert team and reasonable price policy, we bring you the design of your dreams with our bathroom remodeling service. We are always with you with our Fairfax bathroom remodeling and Burke bathroom remodeling services.
Upgrades for Bath Remodel
One of the biggest upgrades that homeowners can make when remodeling a bathroom is installing skylights. Skylights are great for bathrooms with limited wall space or unappealing views. They also provide natural light and ventilation. They typically have frames that match the windows on the walls. Ensure that skylights are professionally installed so they don't cause moisture problems.
Most homeowners upgrade their bathrooms for several reasons. They want to increase the enjoyment of spending time in the bathroom and to increase the value of the home. In order to get the best return on investment, however, they have to pick the right upgrades. They don't want to spend a lot of money on an upgrade that will only give them a small return.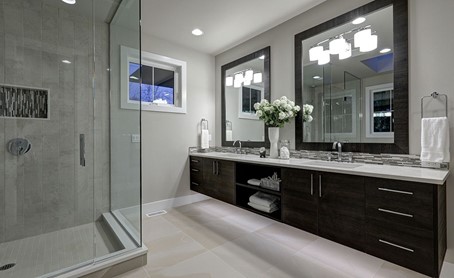 Changing old fixtures is a great way to make your bathroom look new and feel more luxurious. For example, installing a bench beneath a window can make a bathroom seem spacious and comfortable. Also, installing a walk-in shower with seating is a great way to add to the luxury of a bathroom. You can also install dual showerheads, handheld showerheads, and body sprays to add to the luxury of your shower experience. If you don't want to change the plumbing lines, wall-mount showerheads will work well in your bathroom and can be easily adjusted to spray high.
Another upgrade that homeowners can make is installing a radiant-heat system below the bathroom floor. This system will be particularly welcome when the floor is made from cold materials. If a new floor isn't within your budget, you can add soft area rugs to the bathroom floor to add style.
Another upgrade that can make a bathroom look more spacious is recessed storage. These types of shelves are affordable and easy to install. They offer more counter space for decor and everyday essentials. You can also make recessed shelves yourself and save money. The added storage space in your bathroom can help you organize your bathroom and make the entire room more spacious.