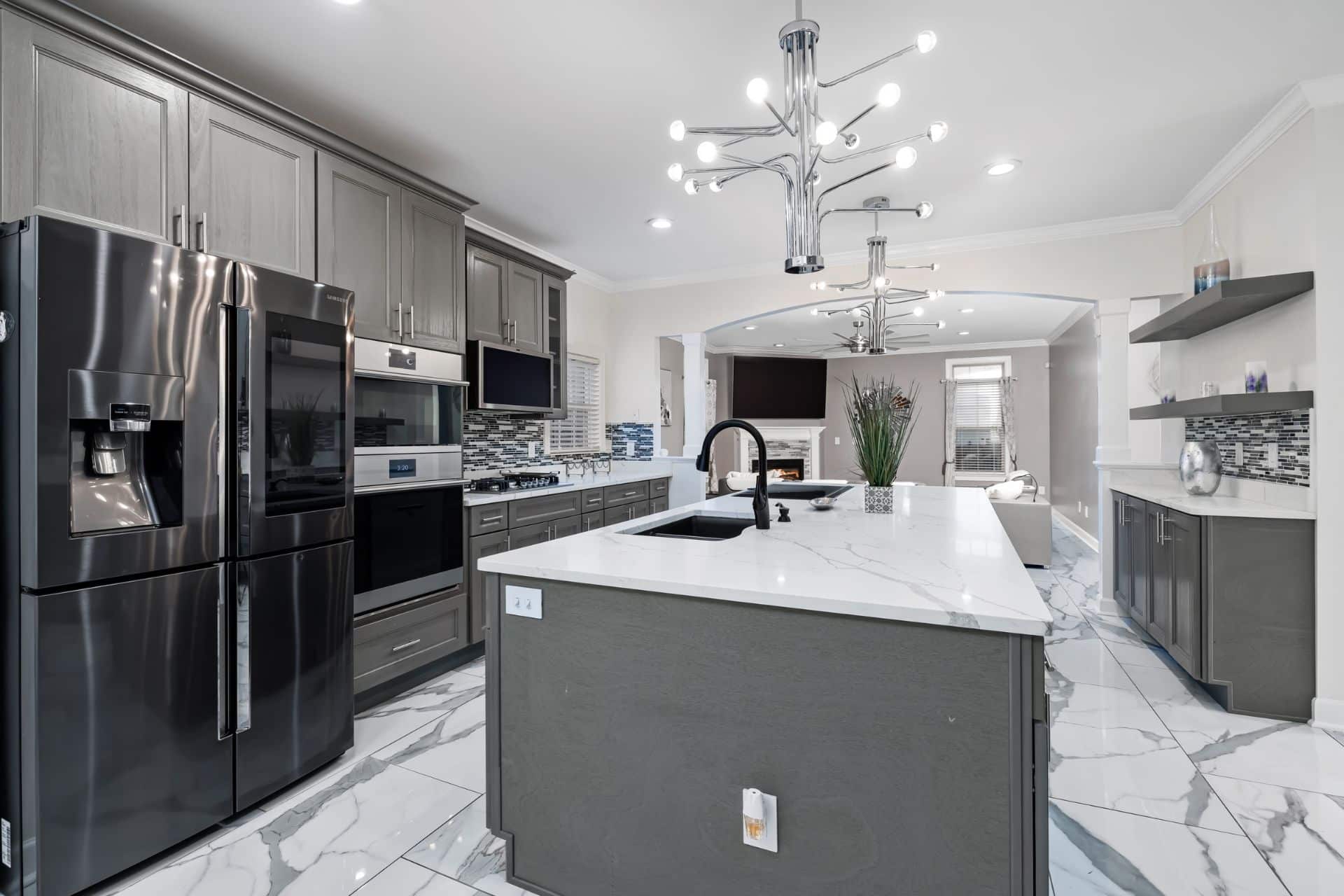 How to Kitchen Remodel: The 7 Step Guide
It's crucial to provide a solid foundation and ensure that your kitchen meets the demands of you and your family. Additionally, the way you design a kitchen may completely alter the ambiance of your home.
Are you prepared to begin kitchen remodeling Herndon on your kitchen? We've put up a step-by-step guide to help you transform your kitchen from boring and practical into attractive.
1-PLAN YOUR KITCHEN REMODEL
Arguably the most crucial phase of your kitchen makeover is creating a detailed remodeling plan. The job will be easier to complete if your concept is more specific.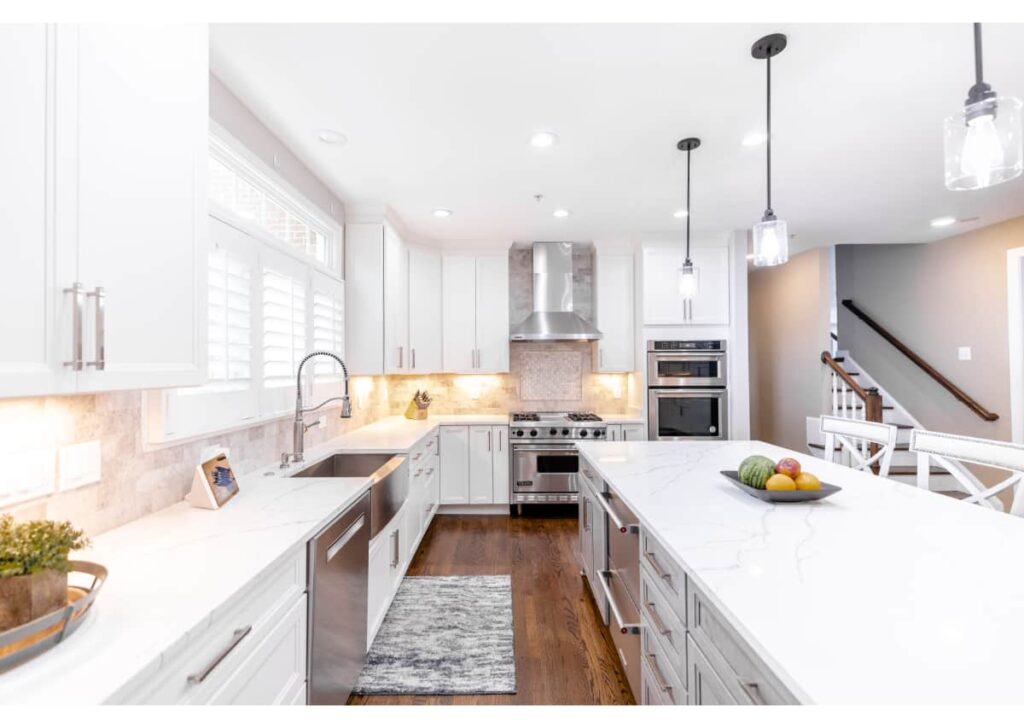 Your renovation strategy needs to have:
Your project's scope, such as minor renovations or destruction
Include the cost of your kitchen necessities in your budget.
Your choice of colors will aid in establishing a unified design.
Your projected spending for each step of the restoration, taking into account trash disposal, labor, supplies, and unforeseen expenses
A modernized kitchen plan with precise dimensions
Materials required to finish any work you want to do on your own
A timeline indicating when to place material orders, shipping lead times, the length of time expected for each step of the refurbishment, etc.
A solid renovation strategy will call for a lot of investigation. To visualize what you want or need in a kitchen, it may take two to three months. Take inspiration from online blogs, periodicals, and photo galleries to start crafting your concept. A fantastic approach to put your ideas on paper is to create a kitchen mood board.
Looking forward to destroying your obsolete linoleum flooring and ripping up your old cabinets? The goal of the demolition stage is to completely empty your kitchen so that you can start over.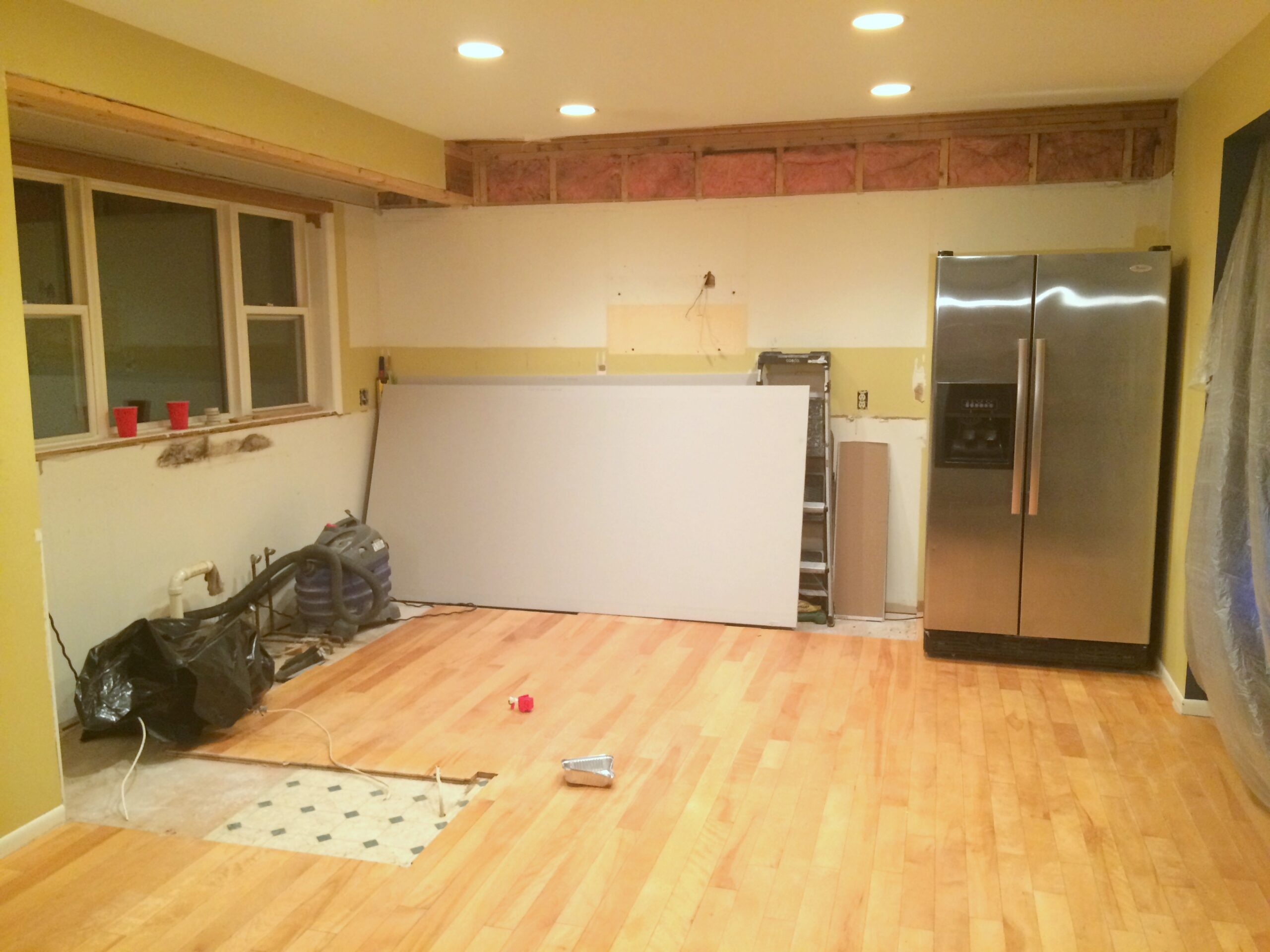 If your old kitchen cabinetry and appliances are still in decent shape, think twice before swinging that hammer hard. If you want to get rid of everything quickly and maybe save money on rubbish collection, donating the elements of your kitchen that are still usable can be a better alternative. But if you decide to sell, you can use the proceeds to pay for renovating.
3- COMPLETE ROUGH-IN WORK
You'll be able to concentrate on replacing any framing, plumbing, or electrical work that your new design may require once your kitchen has been thoroughly decluttered. This stage will be considerably more difficult if you're redesigning the layout of your kitchen rather than just shifting a light switch a few inches.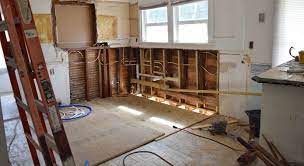 This stage might take three to five days to finish, or possibly weeks, depending on the size of your remodeling. To make sure the work you've done is compliant with code, you should also engage a house inspector both before and after this step.
4 -HANG AND PAINT YOUR DRYWALL
You can start hanging your drywall if the inspection of your rough-in work was successful. Here is where your kitchen remodel's design component will be most useful.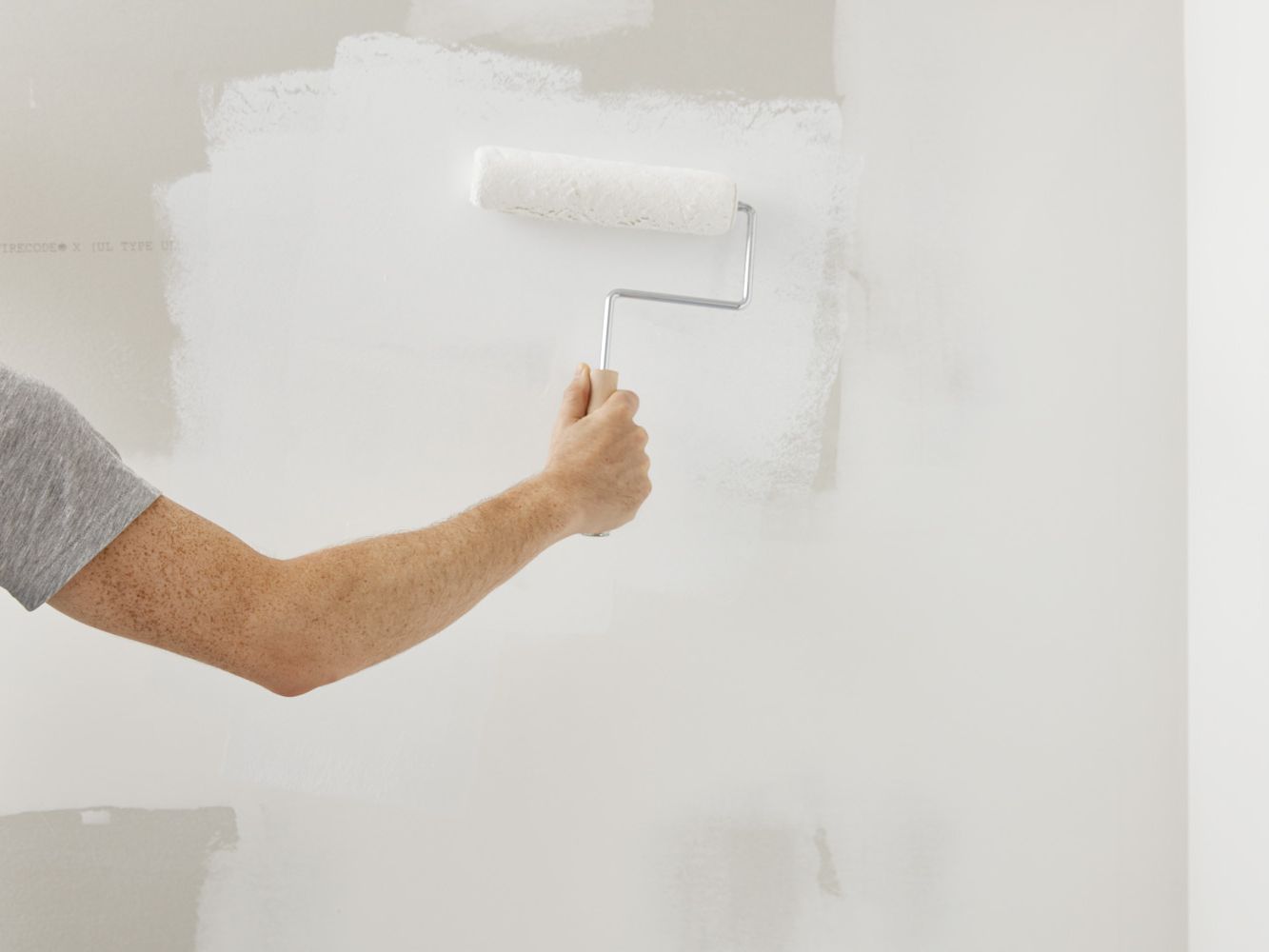 Drywall finishing might take up to two weeks. Because drywall installation is relatively simple compared to the preceding processes, you may save money by not employing a professional. Just be careful to take exact measurements, and don't forget to put on a dust mask!
You're finally prepared to add your first design component to your kitchen: paint, once the drywall has been finished. Your kitchen's color decision might affect the ambience of the entire room.
Historically, individuals had a preference for using neutral hues to paint their walls. Even if other elements, like as cabinetry and appliances, change in the future, neutral colors help keep a consistent appearance. However, accent walls and fun, unusual colors are a simple way to add your own style to your kitchen.
5- LAY DOWN YOUR NEW FLOORING
It's now time to put in your kitchen's new flooring. There are many alternatives available that are fashionable and practical thanks to the different materials, designs, and colors available.
Choose a flooring design that best meets the demands of your family and yourself. For instance, if you have small children or dogs, ceramic flooring is a terrific choice for quick cleanup.
The task might take one to three days to complete, depending on the kind of flooring and the size of your kitchen.
6- INSTALL THE KITCHEN CABINETS
You may start installing your kitchen cabinets after the flooring are installed. Cabinets are crucial to your kitchen's aesthetic as well as to your storage and organizing requirements.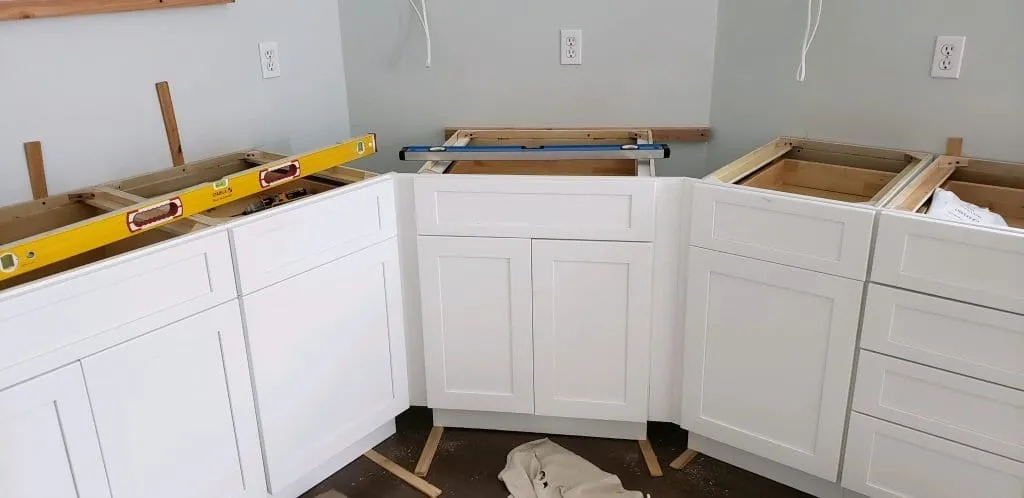 The finest cabinets for your area will depend on your cooking preferences, kitchen design, and available storage. There is a special cabinet solution to assist you make the most of your space, no matter how odd or little your kitchen may be.
For both aesthetic and practical reasons, your kitchen cabinets are the most crucial component. Kitchen cabinets often account for the majority of the remodeling expense for kitchens. When choosing kitchen cabinets, it's crucial to spend your money on high-quality items that will last for many years.
It's now time to begin putting your countertops after finishing the cabinet installation. There are several countertop choices available, ranging from elegant quartz to robust concrete. Fabrication and installation might take anywhere from two to four weeks to complete, depending on the type and material you choose.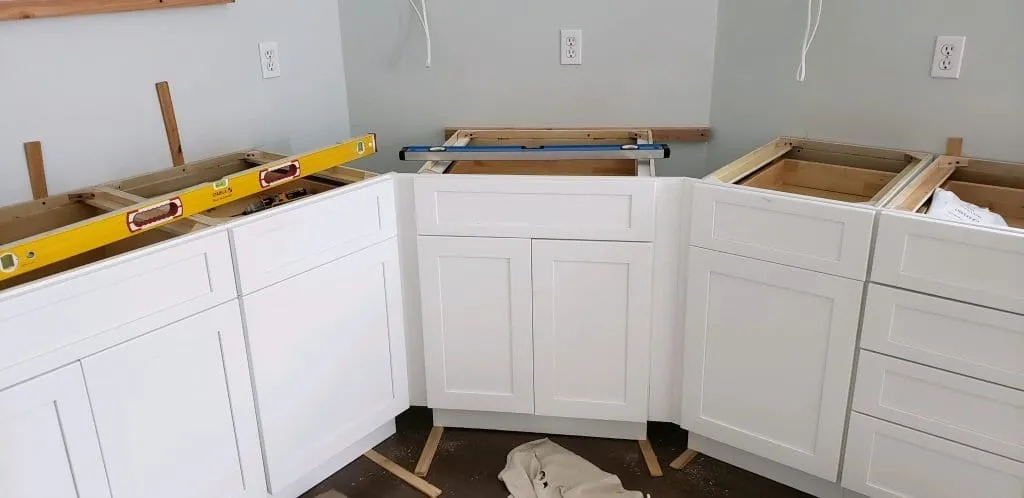 When selecting a new countertop, take into account appearance, durability, and cleaning requirements. That butcher block island can seem like a wonderful idea, but the care might make you regret it. Additionally, take in mind how hard it is to install countertops. For installation, you might have to fork up a little additional cash.
HOW TO REMODEL A KITCHEN?
Kitchen remodeling is not a simple project to do. Particularly if this is your first time undertaking any kind of renovation endeavor, you could occasionally feel bewildered.
You're not alone if you've experienced this at any time in the process. To assuage your concerns, we've addressed a few of the most commonly asked issues about kitchen renovation.
HOW DO I START TO REMODEL MY KITCHEN?
Gather inspiration first by starting early. Without a distinct idea of how the kitchen should look, it is quite challenging to continue forward with the redesign.
Once you have a firm strategy in place, create a renovation timetable and budget that are specific to each phase of your project. If you think you could be in over your head with renovations, think about hiring a pro.
HOW MUCH SHOULD YOU SPEND TO REMODEL A KITCHEN?
Depending on the size and complexity of the job, the typical cost to totally redesign a kitchen on your own might range from $5,000 to $12,000.
Any time you decide to work with a group of experts, the price will go up. The typical advice is to spend between 5% and 15% of the overall worth of your property on your kitchen renovation.
How can I create a budget for remodeling my kitchen?
Planning is essential for developing and maintaining your budget. Set priorities for what has to be done first. Avoid adding unnecessary accessories for appearance and place more emphasis on functionality.
By learning how to carry out some of the tasks on your own, you may also save money. For instance, you might buy RTA cabinets and do your own drywall hanging.