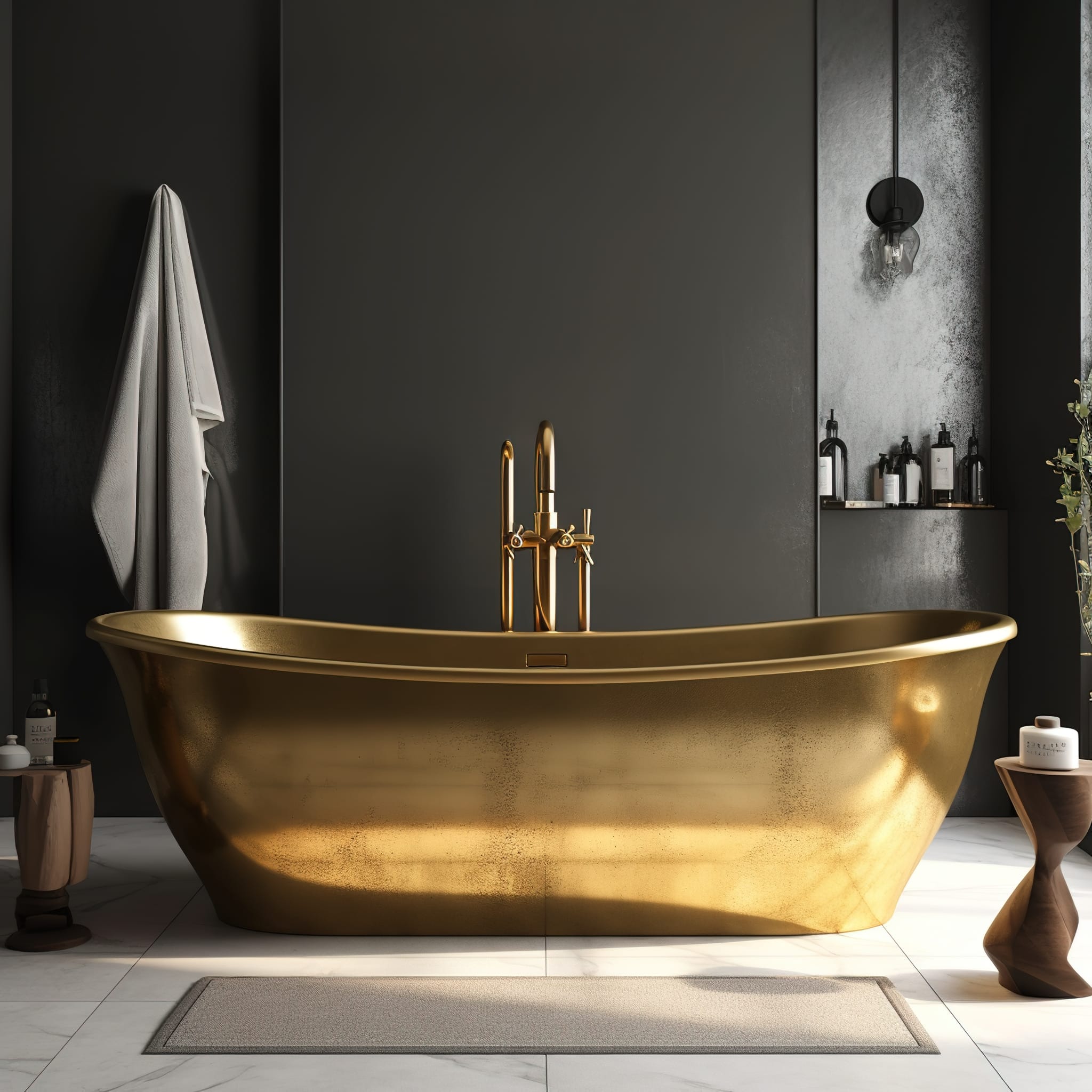 12 Black and Gold Bathroom Ideas: When Glamour Meets Functionality
Ever walk into a room and think, "Wow, who designed this?" Well, that's the exact reaction a black and gold bathroom evokes. Just imagine deep, luxurious black hues complemented by the radiant glow of gold. It's like a little slice of luxury right inside your home.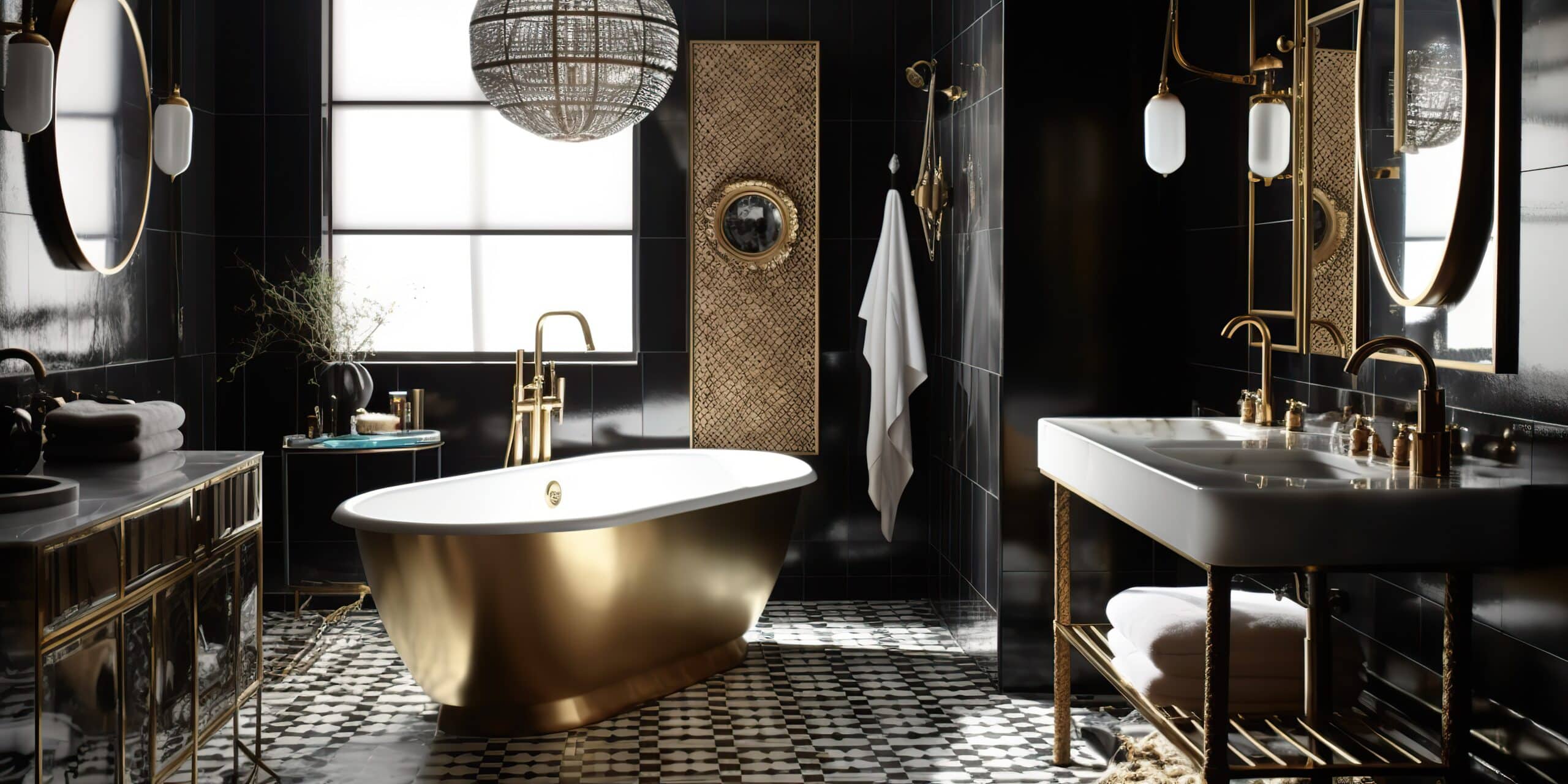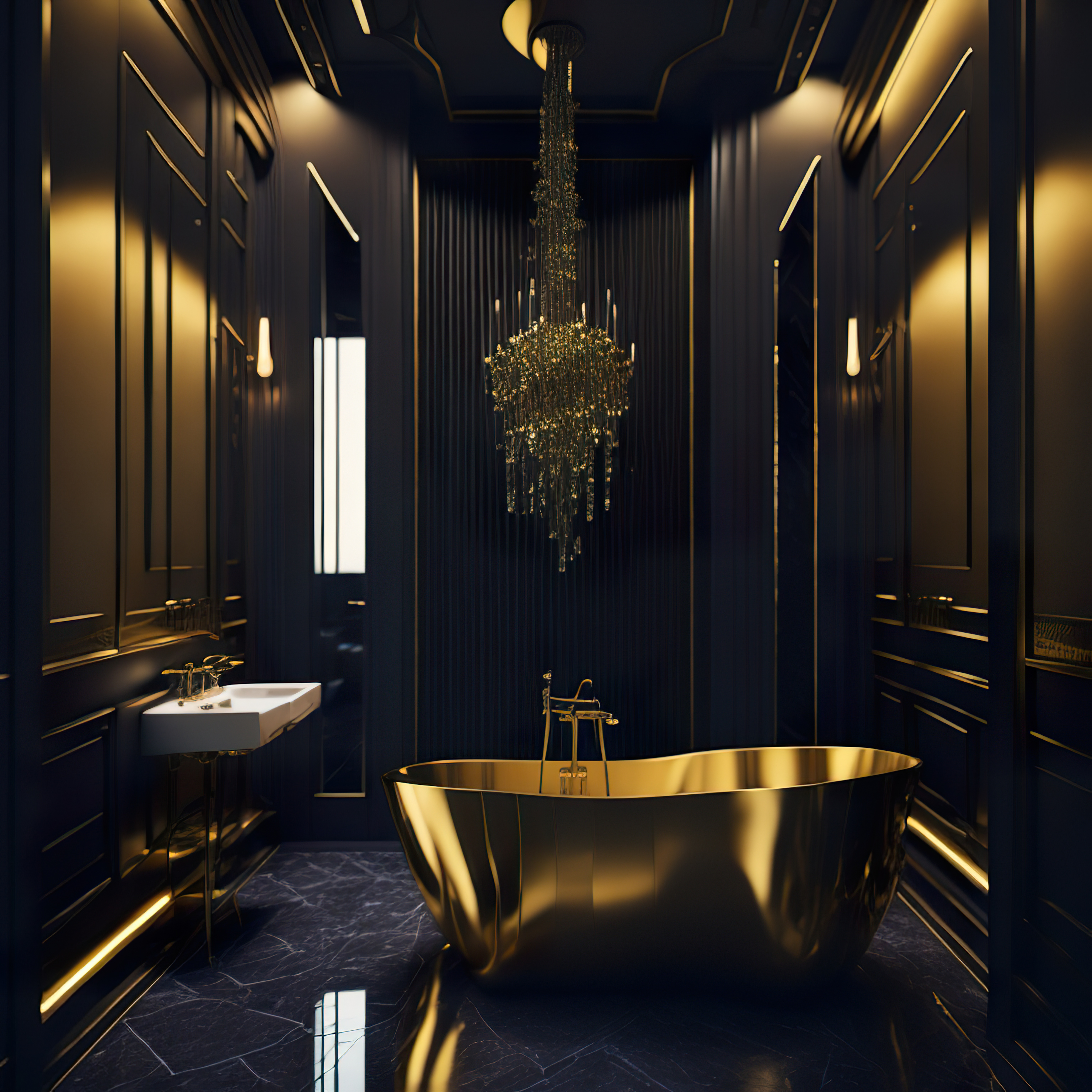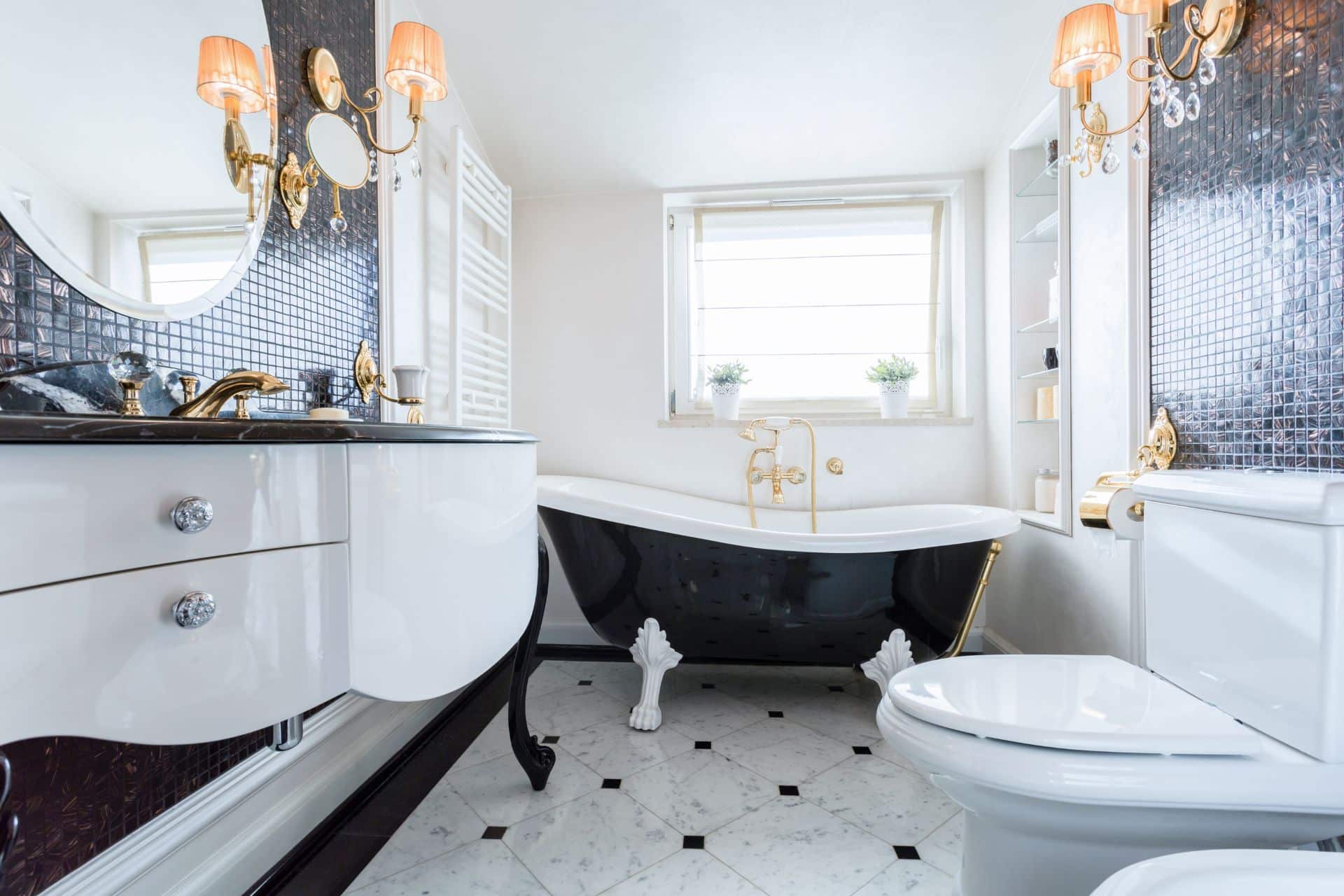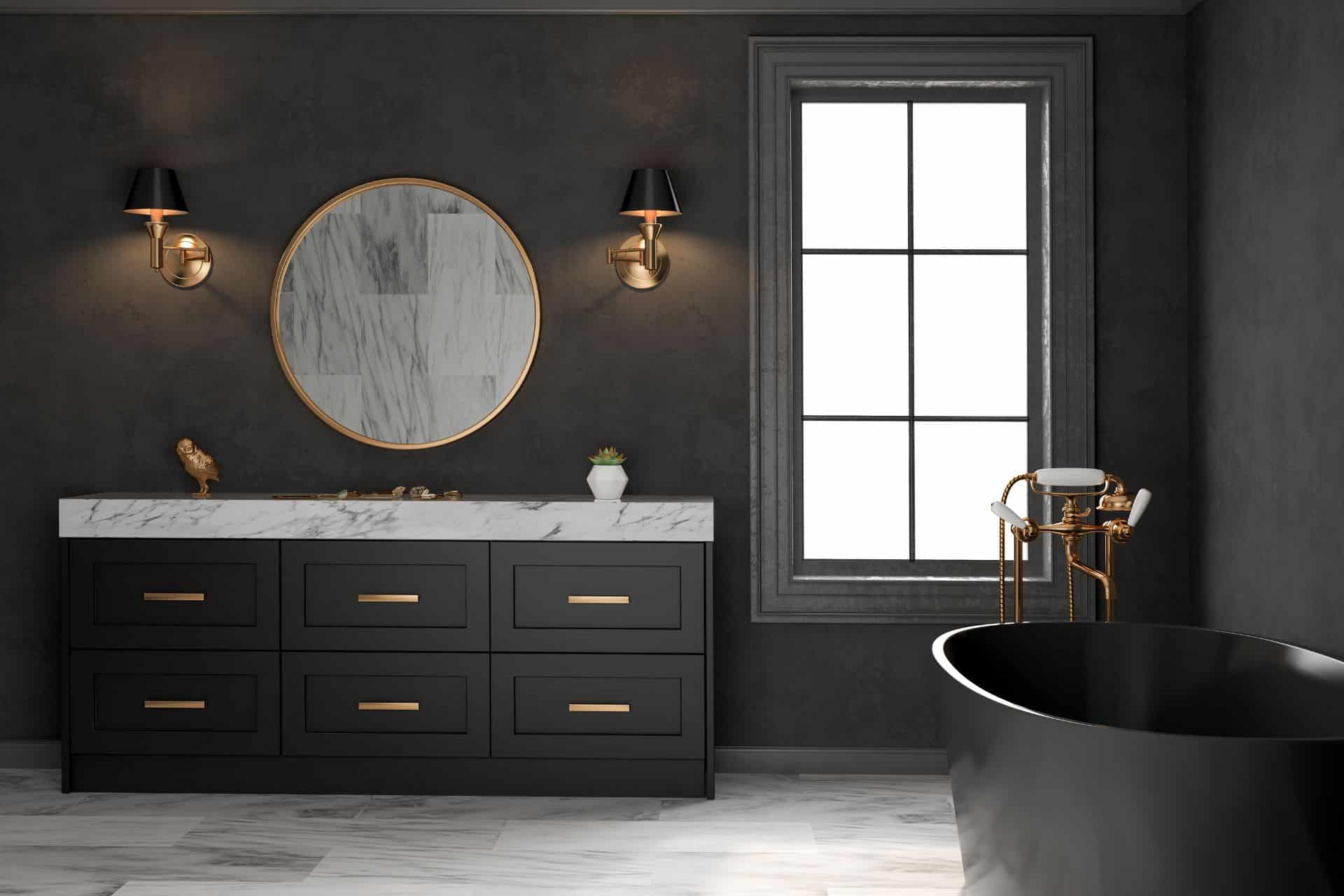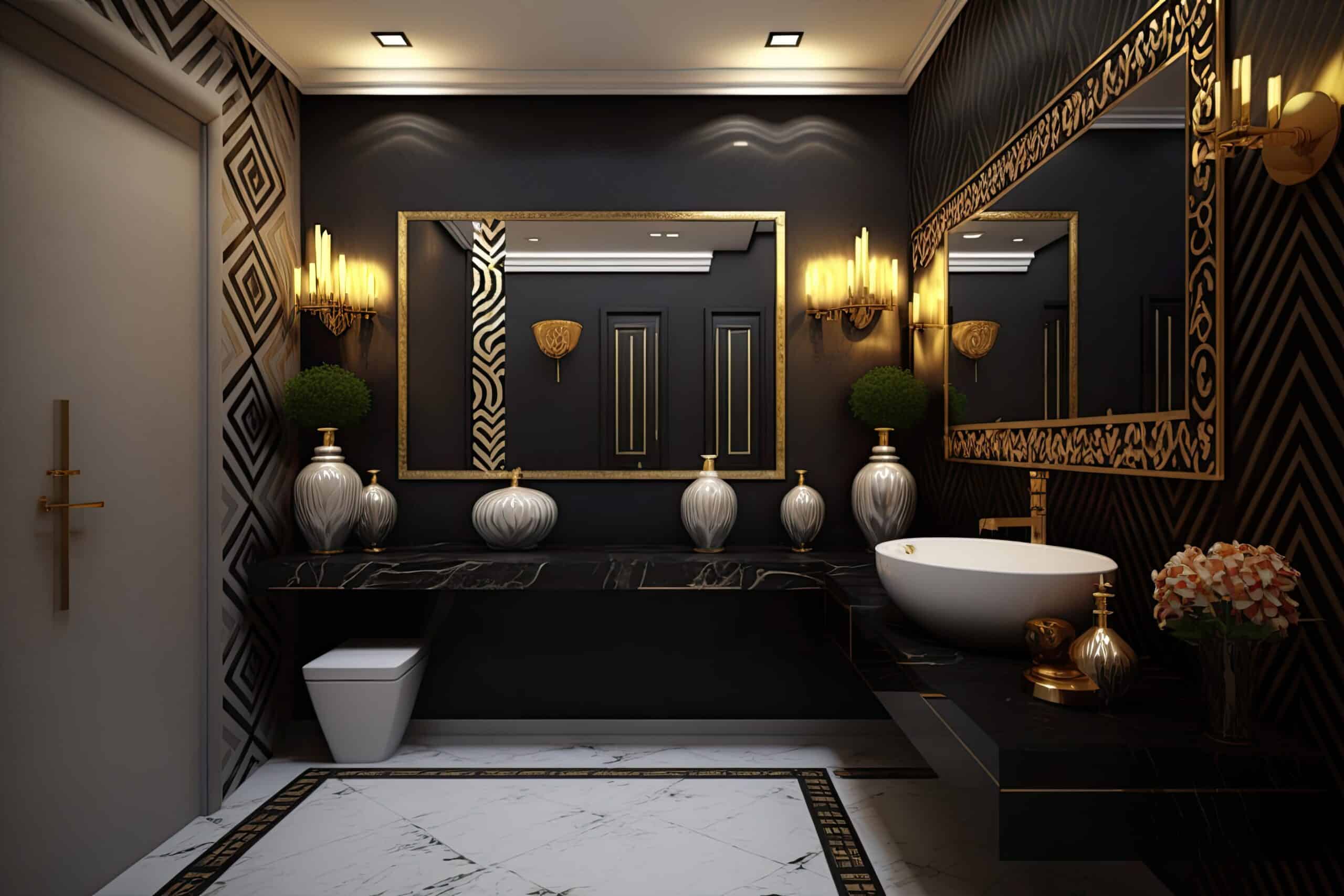 What is the Buzz Around Black and Gold Bathroom?
Let's face it: some trends just click. And this color combo? It's a match made in design heaven.
Stand Out, Subtly: It's the perfect balance. Black grounds the space, and gold adds pizzazz.

Flexible Vibes: Going for a ritzy retro or a minimal modern look? This palette molds to your vision.

Always In: While other trends might come and go, this one's got staying power.
Getting Your Bathroom to Shine
Alright, sold on the colors? Let's brainstorm on getting that dream look:
Hardware that Pops: Sleek gold faucets and fixtures? Yes, please!

Bold Walls: Think black tiles, maybe with a hint of gold sparkle.

Accessorize: Little gold trinkets here, a plush black rug there, and voila!
It's Not Just Eye Candy
Aesthetics aside, this duo has some practical perks.
Low Maintenance: Black's forgiving with stains and gold? Always gleaming.

Future-Proof: You won't be redoing your bathroom any time soon. Promise.
You Asked, We Answer
Will my bathroom feel too dark? Nope! Gold has this knack of bouncing light around, keeping things lively.

Sounds pricey. Is it? Well, you can go all out, or you can find nifty budget options. Whatever floats your boat!

Can I toss in some other colors? Why not? A splash of white or beige can work wonders.
Last Thoughts
Thinking of a remodel? The black and gold bathroom is more than just a design choice; it's a statement. And hey, with Build Design Center, you've got expert buddies to help you out.