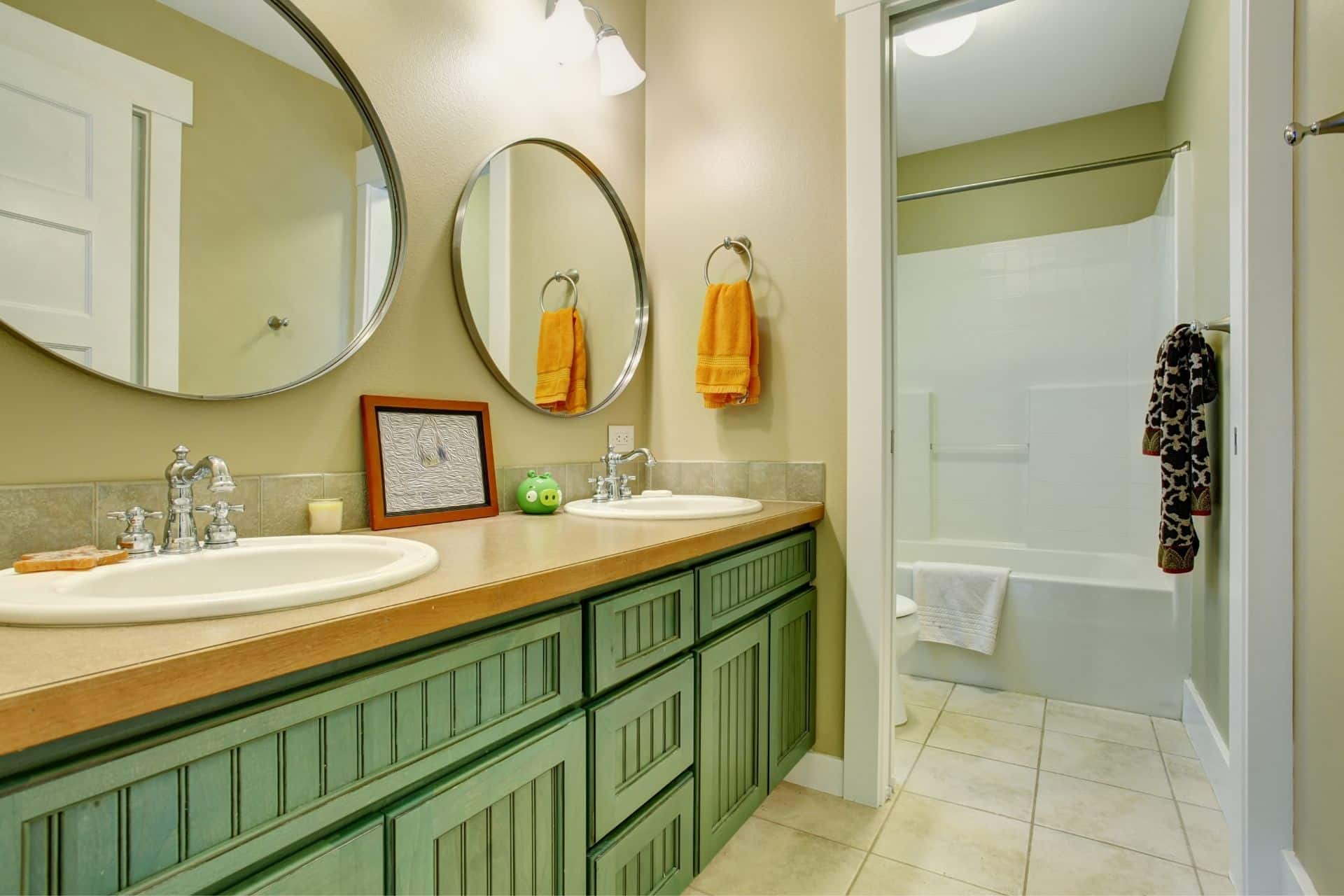 Bathroom Remodeling Mistakes You Don't Want To Make       
When remodeling your bathroom in Fairfax, there are some mistakes you definitely don't want to make. Even the smallest mistakes can affect the whole space and cause discomfort. Therefore, you should try to correct any mistakes as soon as possible. Below, we will go over some common mistakes that can lead to major leaks and warped walls.
Avoiding common bathroom remodeling mistakes
One of the biggest mistakes people make when remodeling their bathrooms is choosing the wrong materials. Using cheap, porous materials can lead to permanent stains. Instead, choose high-quality materials with stain-resistant finishes. Additionally, consider designing storage space in your bathroom. This will make the room appear larger.
Before you begin a bathroom remodeling project, make sure you have a design plan in place. The wrong design may cause a delay in the construction process and can result in unexpected space issues. Changing the layout of the bathroom can also increase the overall cost of the project. Avoid making a major mistake by following the layout of the room.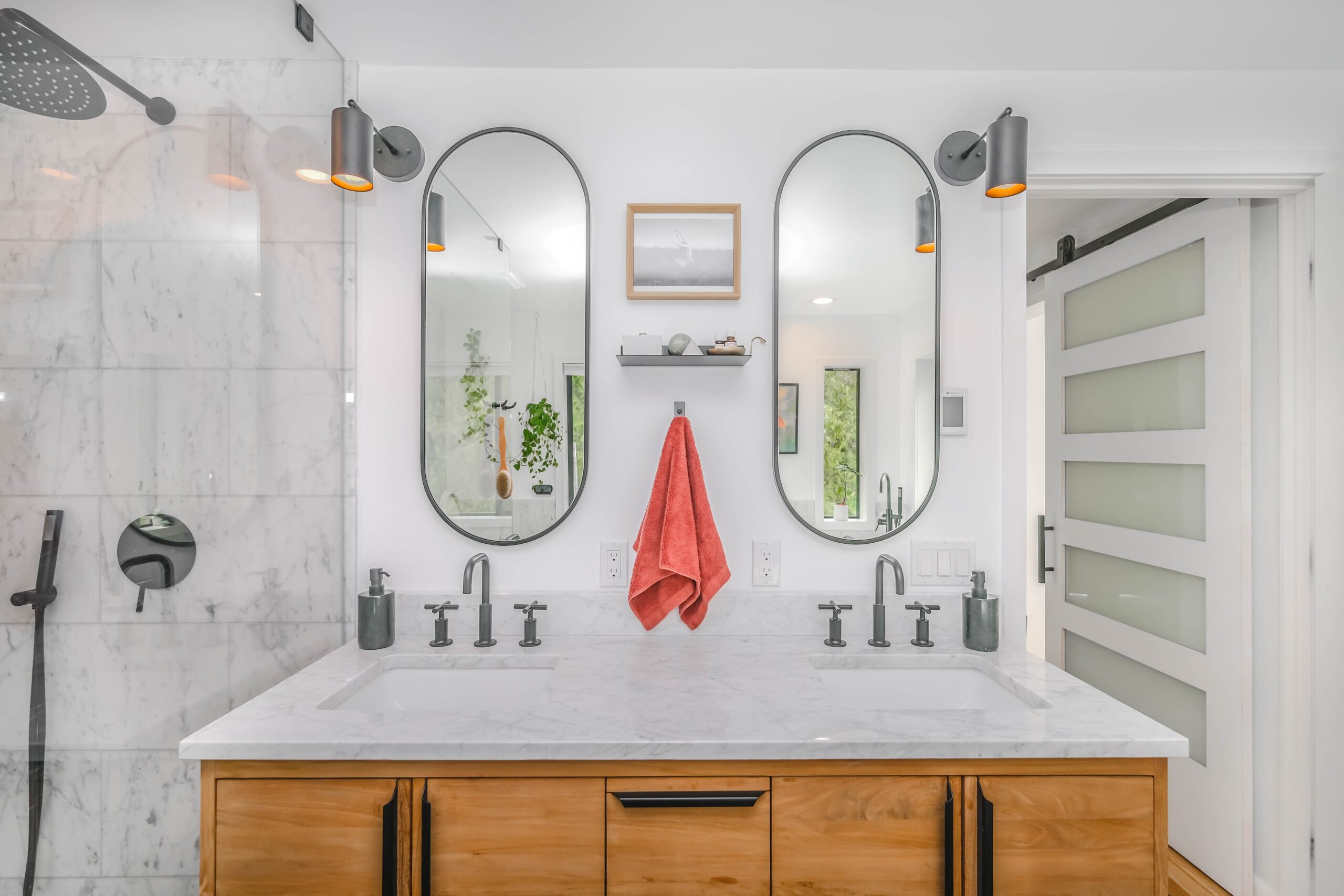 A bathroom remodeling project is more complicated than most other home improvement projects, so it's important to find a contractor with experience. Asking questions and educating yourself about bathroom renovation will help you avoid common mistakes. Remember, bathrooms are small spaces, but even the smallest changes can improve your space.
When selecting paint, select a color that complements the rest of the room. Bathroom walls often get wet, so use paint that's mold and mildew-resistant. Another common mistake is improper positioning of wall fittings. Towel bars should be installed on drywall or framing, not on top of the bathroom's drywall.
Choosing a low maintenance style
When choosing the materials for your bathroom, choose materials that will last a long time and don't require a great deal of maintenance. This can save you hours of time every month cleaning up. It will also make your bathroom more water-tight and durable.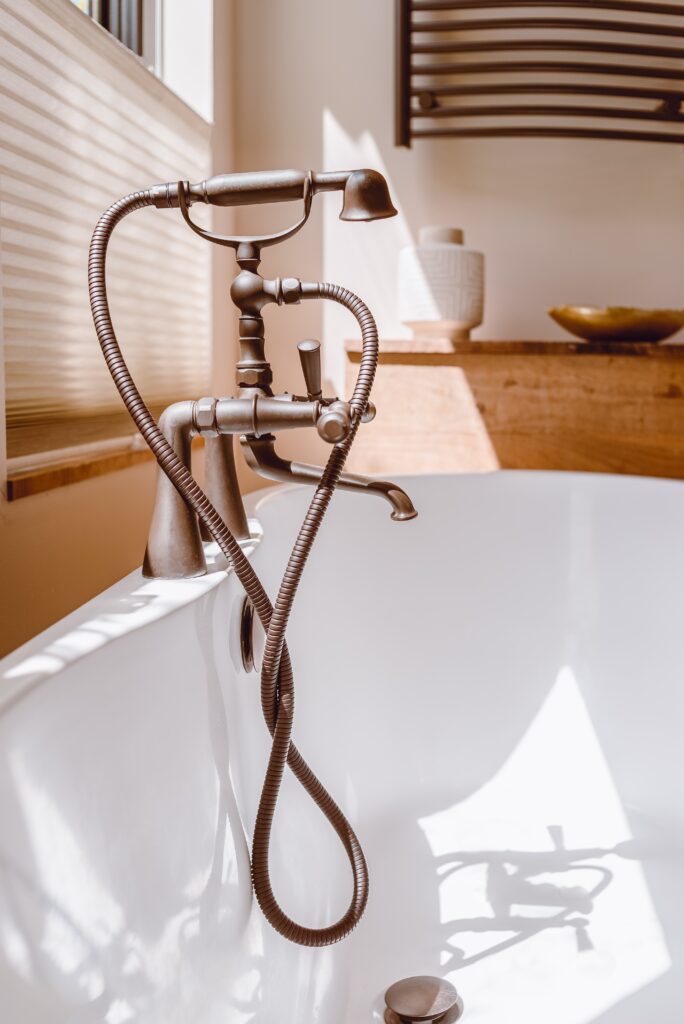 Low-maintenance styles of shower walls are available at many home improvement stores. However, be aware that cheap-looking groutless panels are not always the best choice. If you'd like a more upscale look, you can choose PVC composite walls or laminated shower panels.
Avoiding major leaks
Whether you're redecorating your shower or just replacing a faulty one, you'll want to avoid major leaks, which can cause extensive damage to your home. Leaks can also weaken the structural frame of your home. Over time, water can cause major rot in the wood, which can make part of your home collapse.
Plumbing systems should be checked before a remodeling project, particularly in older homes. The plumbing components may need to be replaced because they've become corroded or outdated. If you're redoing an old bathroom, you may also need to upgrade the plumbing, which could cost hundreds of dollars.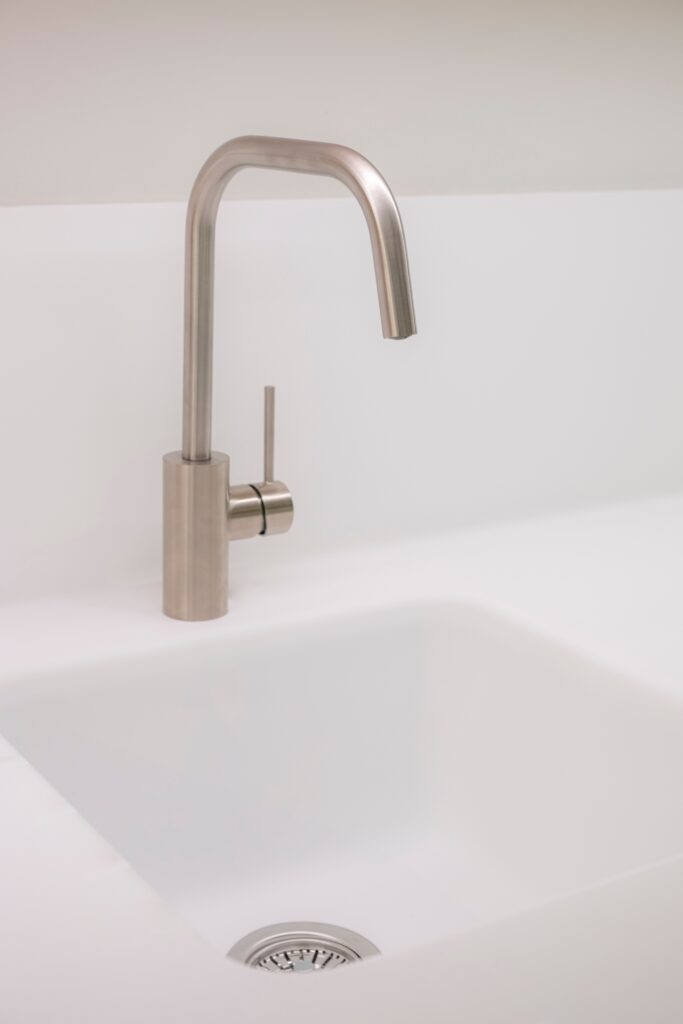 If you're remodeling a shower, you should have a professional do the plumbing work. While you can find tips on the Internet to help you do the work yourself, you should always remember that mistakes can lead to major leaks and require a complete remodel. Even if you have the skills and experience, it's better to leave it to the experts.
When remodeling your shower, it's important to make sure the floor is sloped properly so that water can drain. Also, if you're installing a curbless shower, make sure to include enough leeway in the floorplan. If you're renovating a bathroom, it's a great time to upgrade your electrical and plumbing systems. You'll want to have GFCI outlets installed.
Avoiding mildew
Among the best ways to avoid mildew in your shower is to clean it regularly. Excess water and dirt are breeding grounds for mildew, so you must do your best to prevent them. Try using a squeegee to clean the tub or tiles, and make sure you wipe up any puddles. Additionally, you should open the window whenever possible. You should also leave the curtains open, as mildew loves dark places.
Bathrooms are often damp and dark, which is conducive to mold growth. It can grow on the ceiling, shower walls, and tile grout. Often the first sign of mold is black spots. These can be seen in tile grout, around the shower, and on the baseboards.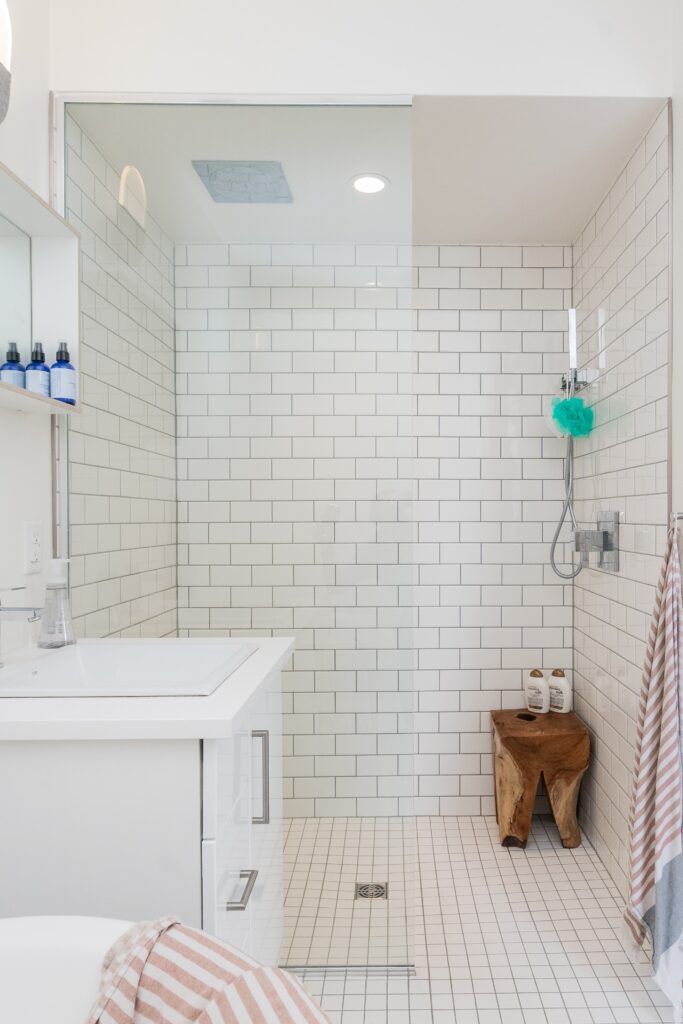 Another way to avoid mold is to upgrade the plumbing. It is a simple, inexpensive way to prevent leaks, which add moisture to the air and can lead to mold growth. Also, you can install materials that resist mildew and mold growth. Taking these steps can prevent expensive situations in the future.
When remodeling your shower, you can choose building materials that are resistant to mildew and mold. You can also choose paint that is mold and mildew-resistant. You can even add mildew-resistant additives to your paint. Vinyl flooring is another good choice because it is cheap, easy to clean, and water resistant. It can be purchased in tile and sheet form, and comes in a wide range of colors and textures.
Avoiding a fold-down bench in the shower
When installing a bench in a shower, it's essential to make sure it is stable and secure. A fold-down bench is susceptible to tipping if it is loaded incorrectly. There are several types of shower seats available, including molded, floating, and removable. The type of shower seat you choose will determine how easy it will be to use and how much it will cost.
Before purchasing a fold-down bench for your shower, make sure that it fits comfortably in the shower and is ADA-compliant. You also need to ensure that it fits well against the wall across from the shower head. The seat's inner edge should not protrude more than 1.5″ from the wall. You should also check that the bench's outer edge is not higher than the shower threshold. This will help avoid it from pushing the shower curtain over a low threshold.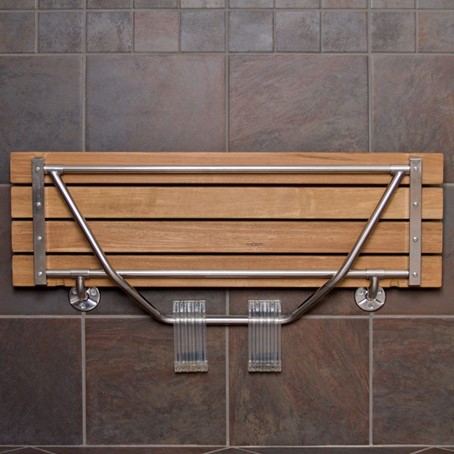 Another option is a floating bench, which can accommodate a wheelchair user. However, a floating bench should be installed by a professional, and it needs to be sturdy and stable enough to allow you to sit comfortably on it. Another option is a folding bench, which is useful for occasional users and can look stylish. A folding bench can serve a dual purpose in a shower – it can be convenient when you need extra seating in the shower but is also useful for guests.
Shower benches can be made of different materials, including tile, and may serve multiple functions. In addition to serving as a shower bench, they can serve as a shaving stand or a wheelchair-accessible seat. For shower benches without built-in seating, you can also opt for portable stools. Make sure to choose a wooden or waterproof option that can stand up to constant moisture.