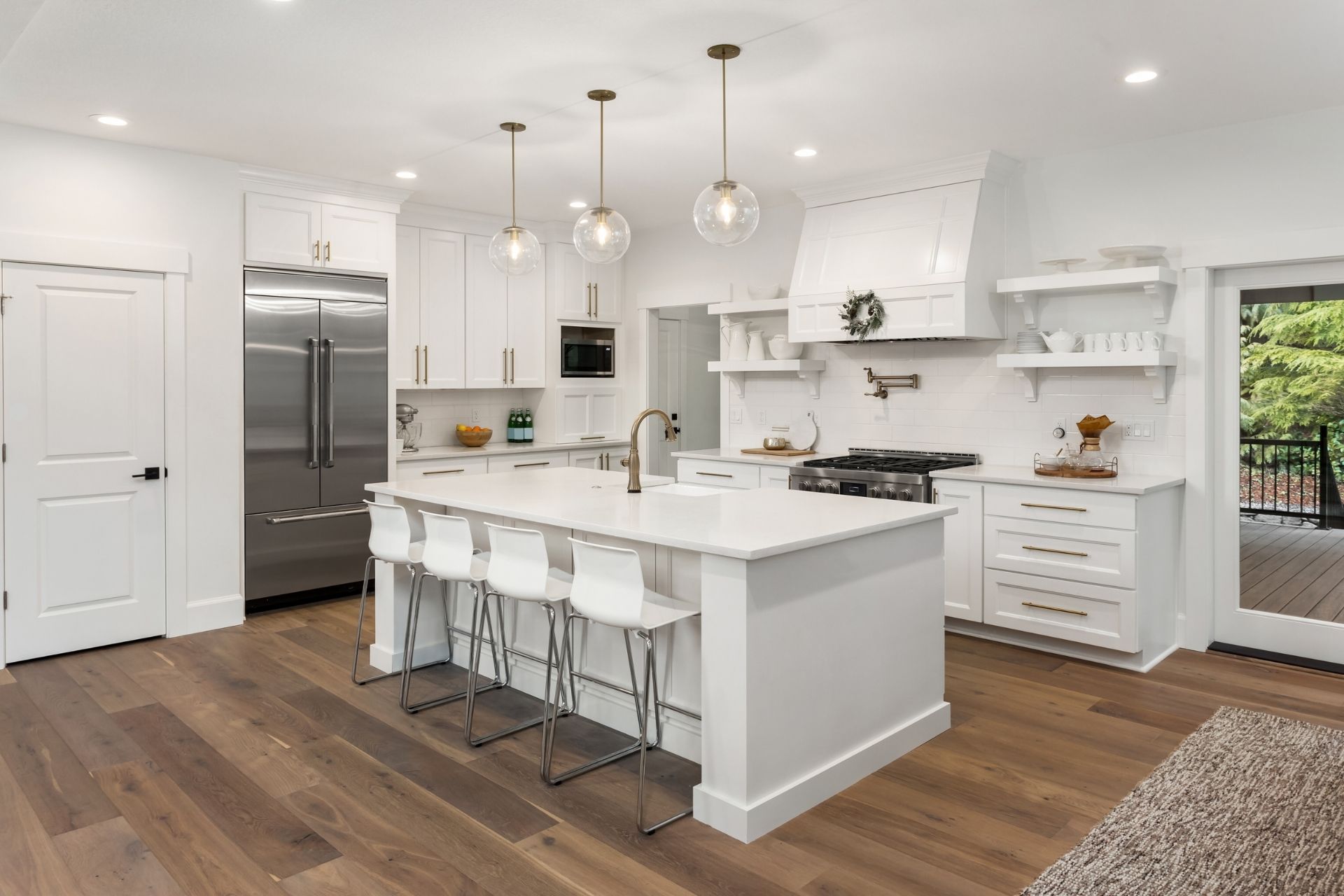 How Expensive Is a Kitchen Remodel?
How Expensive Is a Kitchen Remodel?
When it comes to kitchen remodeling, there are a variety of factors that can affect the cost. Some of these factors include the cost of cabinets, countertops, doors, and appliances. In addition, some remodeling projects require the relocation of existing appliances or rerouting gas and plumbing lines.
Cost of Appliances
Appliances can be an expensive part of a kitchen remodel. Some appliances can be plugged in yourself, while others need professional installation. Appliance quality also affects the final cost of a kitchen remodel. A cheap dishwasher may not have as many racks as a luxury model, and its dishwasher settings may be limited. More expensive, luxury appliances can add thousands of dollars to the price tag, but they appeal to potential buyers. In addition to maximizing the value of your kitchen, you should consider energy efficiency when choosing appliances.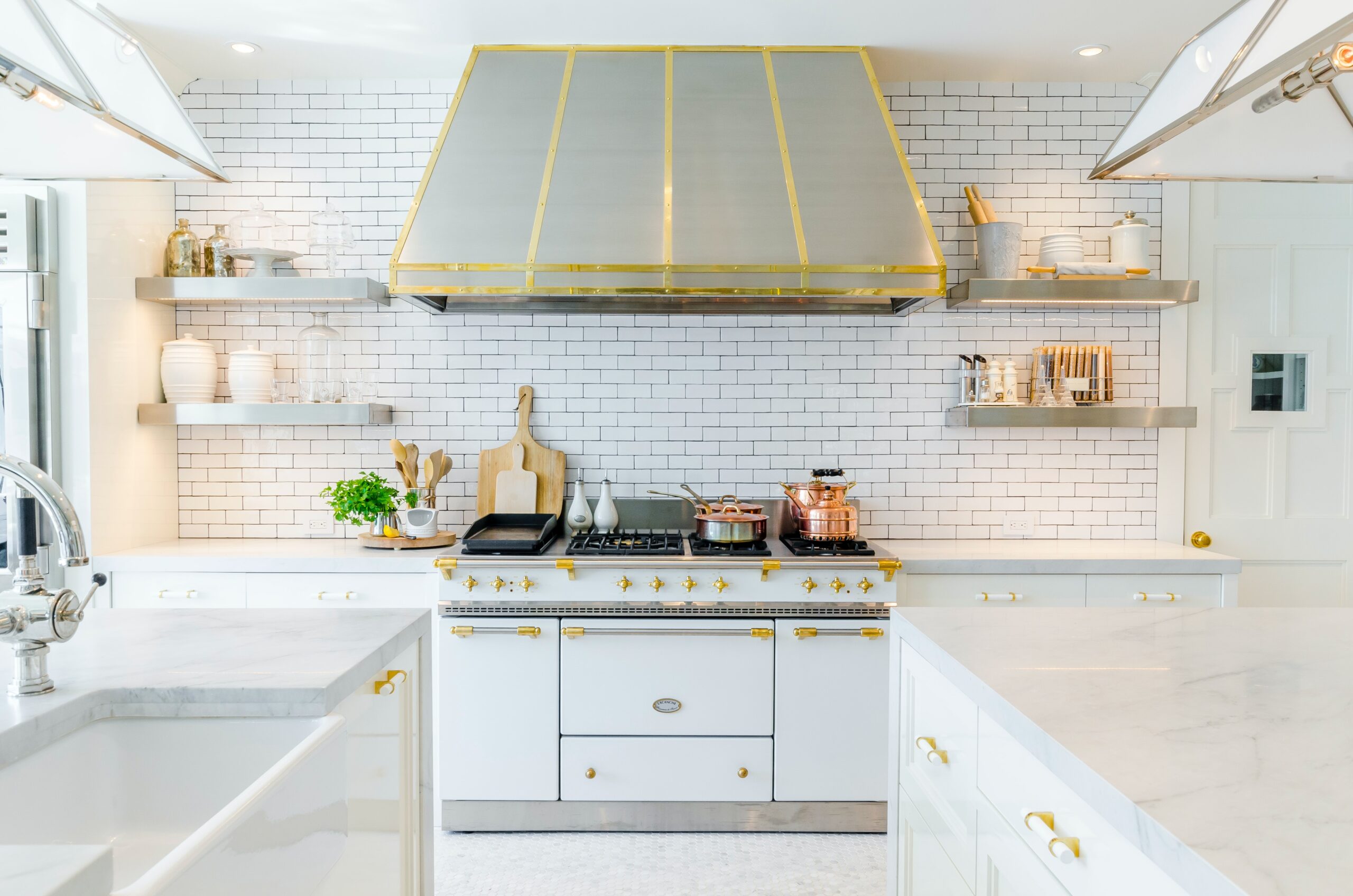 The cost of appliances for a kitchen remodel will vary, typically from $500 to $3,000. Energy-efficient appliances are a smart choice, as they are more efficient and environmentally friendly, and will also reduce energy bills. Built-in appliances are also a great option, as they blend into the cabinetry.
If you have a limited budget, you can purchase a midrange set of appliances. Midrange appliances can save you hundreds of dollars. However, it is important to set a budget for the entire project. In general, the cost of appliances in a kitchen remodel is about 20 percent of the total budget.
Another way to save money is by updating the walls and ceiling of the kitchen. Using new materials can add extra benefits, such as fire-resistant drywall. Adding a fresh coat of paint will also help pull everything together. Painting a kitchen can be a great way to add color to a room. It can cost between $200 and $800.
Cost of Cabinets
The cost of cabinets in a kitchen remodel can vary greatly. The cost of new cabinets will depend on the materials used, the type of wood used, and the amount of customization. For example, custom cabinets cost more than stock cabinets and will have higher labor costs. Stock cabinets, on the other hand, are readily available in many trending wood finishes. Popular woods for new cabinets include cherry, oak, maple and hickory. Semi-custom cabinets are also available.
If you are working within a budget, you can save money by purchasing used cabinets and appliances. You can often find used appliances on Craigslist or Facebook Marketplace. You can also save money by picking up the items yourself instead of having them delivered. Another great way to save money is by painting your walls yourself. If you have the time and energy, you can complete the project on your own.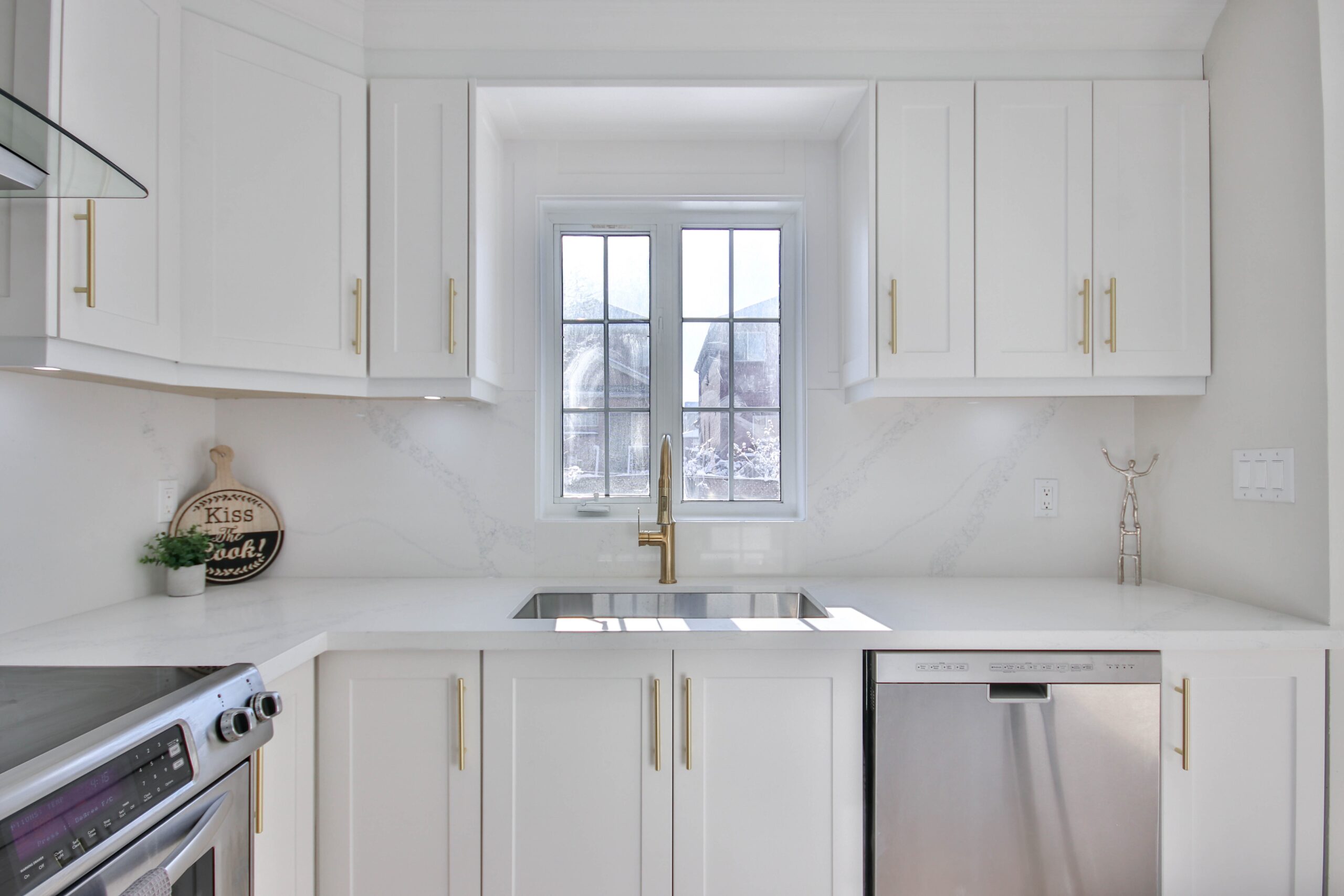 Stainless steel appliances are another popular choice for homeowners. In fact, some surveys suggest that 40% of buyers say they would pay more for a home with stainless steel appliances. Indeedthese surveys show that the majority of buyers are willing to pay an extra $1,850 for a home with stainless steel appliances. When deciding on the materials for your new kitchen, it is recommened to use good-quality materials. In addition, sticking with the original layout of your kitchen will help you save money on other costs such as plumbing, electrical, and structural work.
The material of your kitchen cabinets also plays an important role in the cost. Wood cabinets can be as inexpensive as $4,000, while laminate and acrylic cabinets can cost up to $12,000 or more. You should also take into consideration the size of your kitchen when determining the cost of cabinets in a kitchen remodel.
Cost of Countertops
The cost of countertops for a kitchen remodel varies widely depending on the material used. Marble, for example, is a high-end, but expensive option. However, this material is susceptible to scratching and staining and requires sealing every 10 years. Slate, on the other hand, is a relatively inexpensive option. It has similar aesthetics to granite and requires less maintenance. Slate costs from $75 to $150 per square foot to install.
Soapstone countertops are available in two grades, one is architectural and the other is artistic. It is gray in color and has veins of light color that run through it. It has been used in kitchens for centuries and looks especially natural in a farmhouse style kitchen. However, it can cost as much as $125 per square foot.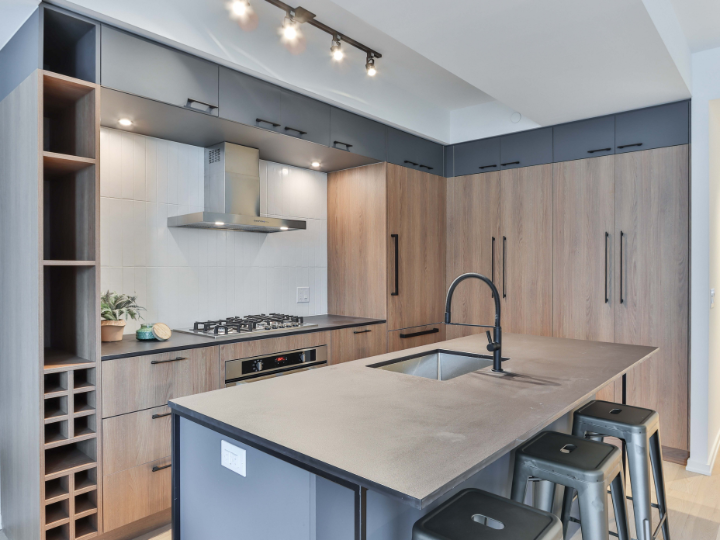 When planning a kitchen remodel, you must decide on a budget for countertops and other kitchen remodeling materials. In general, countertops should account for about 10 percent of your budget. Some materials, such as laminate, are more affordable, but they can also be damaged easily. You should also consider the cost of corner treatments, as they can add an extra $55 to $135 to the total cost.
Choosing a countertop \ can have a dramatic impact on the appearance of a kitchen. The cost of a countertop depends on the material and the size and quality of the countertop. For example, granite slabs can cost between $15 and $140 per square foot. Prefabricated pieces, on the other hand, cost between $10 and $35 per square foot.
Wood countertops are another popular option for kitchen countertops. They provide a warmer feel and are less expensive than stainless steel. Wood countertops come in various styles and can be made from various types of wood, including black walnut and bamboo. Another option is to use reclaimed wood, which is wood salvaged from previous uses. Wood countertops can cost between $95 and $150 per square foot to install and are an environmentally-friendly option.
Cost of Doors
Changing the doors on your kitchen cabinets can give it a whole new look without the cost of a full kitchen remodel. Changing the doors on your cabinet doors will cost between $75 and $150 per unit, and the drawer fronts will cost about $35 to $75 per unit. Replacing all your cabinet doors at once can be costly, especially if you want to add soft close hardware or create a new layout.
Cost of Lighting
The cost of lighting can be a significant portion of the overall cost of a kitchen remodel. It can range anywhere from $500 for a basic model to upwards of $10,000 for a high-end designer piece. There are many different types of lighting fixtures available, and the cost of replacing them will depend on the type and number of fixtures you choose. A kitchen needs both ambient and task lighting. Ambient lighting is great for ambiance, while task lighting is essential for illuminating the dining and work area.
Undercabinet lights and chandeliers are two popular choices for lighting a kitchen. They provide task lighting as well as accent lighting. Undercabinet lights generally come in 24-inch lengths and cost $20 to $50, not including installation costs. Toe kick lights are another option that can add a soft accent to the lighting of the cabinets. Toe kick lights are similar to undercabinet lights, but are not as expensive.
Whatever you need to pay attention to, as Build Design Center, we offer our customers the most affordable prices in the kitchen remodeling Annandale process.Contact us with your kitchen remodeling budget and we will offer you the most suitable offer.